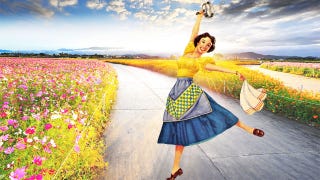 After reading the piece "What It Takes To Get An Abortion In South Dakota," you may feel anger. You may feel sadness. You may feel confused. And you may have questions. Like, what does it really take to have an abortion in that state? Luckily, LaComtesse has the answer:
Gas: $56
Hotel: $45 a night
Abortion: $940
Having 72 hours to make a really good decision and remember that, as a woman, you matter less than a fetus: Priceless

There are some things money can't buy. For everything else, there's American Conservatives.
Submit nominations to the Comment of the Day tag page. Just send the outstanding comment's URL and tag your nomination #cotd. (Replying to a comment with "#cotd" does not work.)
Use #trollpatrol to report comments that you feel the editors/mods should be aware of. Try not to respond to/approve/promote trollish comments in the threads — instead, just post the comment on the #trollpatrol page, the same way you'd post a comment on #groupthink or on the #cotd page, and the editors/mods will take care of it.
For meetups, use the meetup tag page!