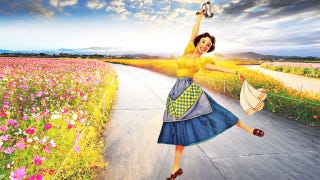 Today we learned that silly women with weird lady brains sometimes use men's razors, even though said products are not designed for females! But everyone loves a tough chick. And LaComtesse says:
I prefer to shave like a badass: shards of glass from broken whiskey bottles are my razors and whore's spit is my shaving cream.
Bloody hell. Rebel with cause for gauze. Congrats! And let us also salute day2night, who replied:
Hahahahahaa! Now there's an untapped market. And possibly a new Ke$ha song.
Stubble cake, anyone?
Submit nominations to the Comment of the Day tag page. Click on the comment's time stamp, and post the comment's URL to the forum along with the tag #cotd. (Replying to a comment with "#cotd" does not work.)
Use #trollpatrol to report comments that you feel the editors/mods should be aware of. Try not to respond to/approve/promote trollish comments in the threads — instead, just post the comment on the #trollpatrol page, the same way you'd post a comment on #groupthink or on the #cotd page, and the editors/mods will take care of it.
For meetups, use the meetup tag page!