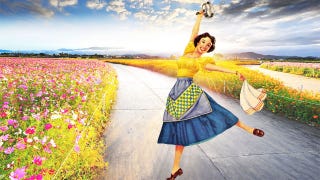 Today we have a tie for COTD! Both brilliant comments were in response to the lovely legislator from Wisconsin who enlightened us all to the fact that the internet is filled with free birth control. Turns out our two winning commenters already knew that.
First came yaylo with this gem:
It's true! I couldn't afford it, so I googled 'free internet contraception.' I got a jpeg of a condom. But the link broke and now I'm pregnant.

I'll show myself out.
And then we have louisebastille knee-slapper:
Oh hey, I've totally tried 'I'm Feeling Lucky' as a valid form of birth control before!
Mega congrats to both of you.
Submit nominations to the Comment of the Day tag page. Click on the comment's time stamp, and post the comment's URL to the forum along with the tag #cotd. (Replying to a comment with "#cotd" does not work.)
Use #trollpatrol to report comments that you feel the editors/mods should be aware of. Try not to respond to/approve/promote trollish comments in the threads — instead, just post the comment on the #trollpatrol page, the same way you'd post a comment on #groupthink or on the #cotd page, and the editors/mods will take care of it.
For meetups, use the meetup tag page!