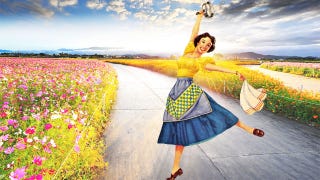 Some of us will see a caution sign or notice of danger and think, "must avoid that." But! Some of us see it as an invitation, a challenge. So when Seize read, "Warning: Cunnilingus Can Kill," she wrote:
SWF, aged 23, seeks open-minded male or female. Must play a wind instrument or be an Olympic swimmer. Contact curiositykilledthesnatch@jezebel.com. Serious inquiries only!
Please offer Seize your congratulations!
Submit nominations to the Comment of the Day tag page. Just send the outstanding comment's URL and tag your nomination #cotd. (Replying to a comment with "#cotd" does not work.)
Use #trollpatrol to report comments that you feel the editors/mods should be aware of. Try not to respond to/approve/promote trollish comments in the threads — instead, just post the comment on the #trollpatrol page, the same way you'd post a comment on #groupthink or on the #cotd page, and the editors/mods will take care of it.
For meetups, use the meetup tag page!