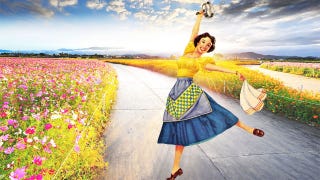 We once again have a tie! A maid in Singapore put period blood in her boss's coffee, and for some reason two of you came up with excellent ad campaigns, should blood blends ever become a thing. (Eww.) First, supercalifragilisticexpialidocious came up with this doozy:
The best part of waking up, is menses in your cup!
And then hamhocksforlegs gave this lovely twist on an old classic:
this morning, Jumiah switched his regular coffee with folgers menstrual blood. Let's see if he notices!
Well done to both of you. Fortunately, you don't win anything coffee-related for your cleverness.
Submit nominations to the Comment of the Day tag page. Click on the comment's time stamp, and post the comment's URL to the forum along with the tag #cotd. (Replying to a comment with "#cotd" does not work.)
Use #trollpatrol to report comments that you feel the editors/mods should be aware of. Try not to respond to/approve/promote trollish comments in the threads — instead, just post the comment on the #trollpatrol page, the same way you'd post a comment on #groupthink or on the #cotd page, and the editors/mods will take care of it.
For meetups, use the meetup tag page!