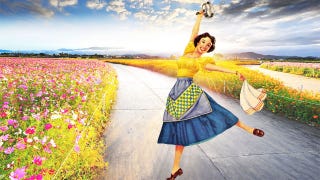 Now that we're all bleaching our vaginas, SkaHimself has volunteered to do the male equivalent, but will his lady appreciate the gesture?
To be fair, if I could dye my wenis to look like a lightsaber AND add sound effects, I would totally be all over it.

Me: Whoosh. Zoom. The force is strong with this one.
The Wife: Shut up, you idiot. I'm going to sleep.
Submit nominations to the Comment of the Day tag page. Click on the comment's time stamp, and post the comment's URL to the forum along with the tag #cotd. (Replying to a comment with "#cotd" does not work.)
Use #trollpatrol to report comments that you feel the editors/mods should be aware of. Try not to respond to/approve/promote trollish comments in the threads — instead, just post the comment on the #trollpatrol page, the same way you'd post a comment on #groupthink or on the #cotd page, and the editors/mods will take care of it.
For meetups, use the meetup tag page!