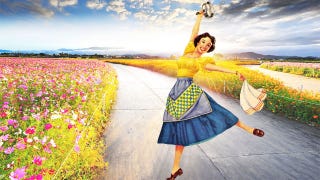 All it takes, according to wraith825, to absolve the RNC nut-thrower of racism is an unreasonable suspicion of the "liberal media" and a casual perusal of Eats, Shoots & Leaves:
This is just like the liberal media to twist things around and make a negative story out of an incident that was taken way out of context. The RNC attendee was knocked around due to the excitable commotion and lost control of his/her nuts, sending a small amount onto the face of said black CNN camerawoman. The person's reply, in a sense of regret and disgust with accidentally spilling peanuts, was actually "This is how we feed? Animals!!!"
Submit nominations to the Comment of the Day tag page. Click on the comment's time stamp, and post the comment's URL to the forum. (Replying to a comment with "#cotd" does not work; you need to go to the forum.) For meetups, use the meetup forum!