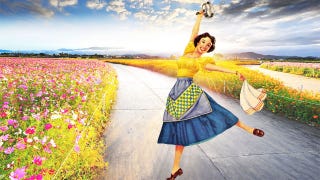 We talked about whether Hunger Games would be the first female franchise, and damned if girlonfire didn't totally boil it down to one perfect line:
So what you're saying is...
"Katniss Everdeen, the girl who was on fire, you have provided a spark that, left unattended, may grow to an inferno that destroys the sexism of the movie industry."
Submit nominations to the Comment of the Day tag page. Click on the comment's time stamp, and post the comment's URL to the forum along with the tag #cotd. (Replying to a comment with "#cotd" does not work.)
Use #trollpatrol to report comments that you feel the editors/mods should be aware of. Try not to respond to/approve/promote trollish comments in the threads — instead, just post the comment on the #trollpatrol page, the same way you'd post a comment on #groupthink or on the #cotd page, and the editors/mods will take care of it.
For meetups, use the meetup tag page!