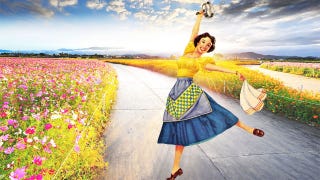 Christians are following the teachings of Jesus by bullying gay kids, and that's provided cassiebearRAWR with a whole new outlook on a classic poem:
So I guess the REAL reason why there was only one set of footprints in the sand is because Jesus was giving someone an atomic wedgie and carrying him by the elastic of his underwear.
Submit nominations to the Comment of the Day tag page. Click on the comment's time stamp, and post the comment's URL to the forum along with the tag #cotd. (Replying to a comment with "#cotd" does not work.)
Use #trollpatrol to report comments that you feel the editors/mods should be aware of. Try not to respond to/approve/promote trollish comments in the threads — instead, just post the comment on the #trollpatrol page, the same way you'd post a comment on #groupthink or on the #cotd page, and the editors/mods will take care of it.
For meetups, use the meetup tag page!