Brad Pitt may be an expert on making it into the pages of Us Weekly, but clearly he needs some tips on accessorizing. BeccaTheWitz, secret agent in training says: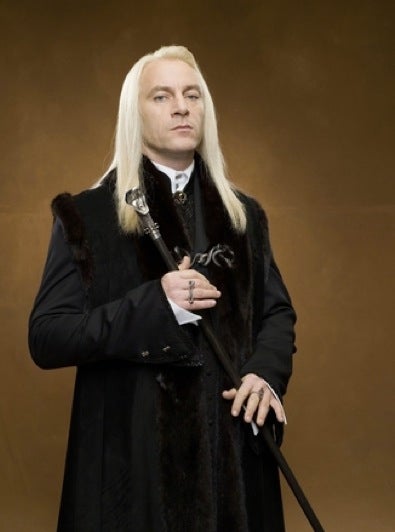 Dear Mr. Pitt,

Lucius Malfoy just flooed. He told me to inform you that your efforts to rock a pimp cane were laughable, but probably the best you could do because you are a muggle. He also instructed me to forward this photo from a recent Witch Weekly shoot. It is meant to demonstrate how one properly rocks the pimp cane.

Sincerely,

BeccatheWitz, secret agent in training and Lucius Malfoy's PA
Submit nominations to the Comment of the Day tag page. Click on the comment's time stamp, and post the comment's URL to the forum along with the tag #cotd. (Replying to a comment with "#cotd" does not work.)
Use #trollpatrol to report comments that you feel the editors/mods should be aware of. Try not to respond to/approve/promote trollish comments in the threads — instead, just post the comment on the #trollpatrol page, the same way you'd post a comment on #groupthink or on the #cotd page, and the editors/mods will take care of it.
For meetups, use the meetup tag page!