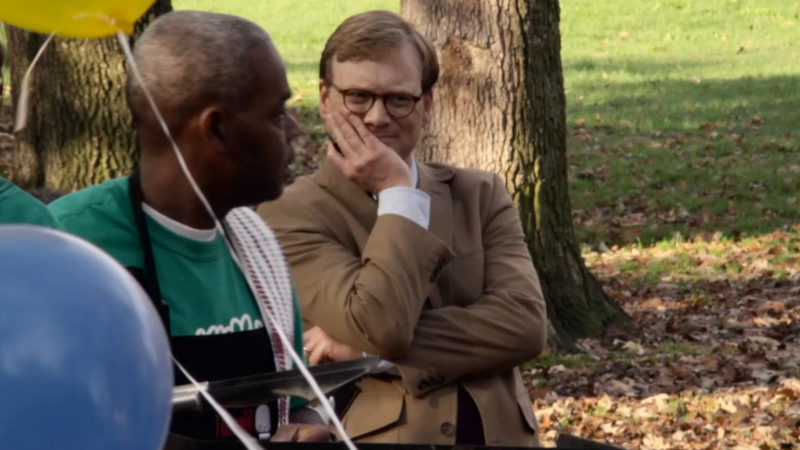 The new Comedy Central show Review features comedian Andy Daly as professional life critic Forrest MacNeil. MacNeil specialized in reviewing not food, film or music, but life experiences. His latest in-depth report is on what it's like to live life as a racist.
To become racist, MacNeil — whose only day-to-day contact with non-white people is occasional interactions with his neighbor Gene — attempted to immerse himself in African American culture by crashing some strangers' family reunion and learning what it is exactly that makes black people different than white people. What he learned? Black people will not stop talking about their catering business.
After going through a painful-yet-entertaining journey to become a racist (Daly is so good that you start to forget that the whole thing is actually a lampooning of privileged white liberalism), MacNeil ends up back with Neighbor Gene who informs him that he's really been racist all along.
Review
Get More: Comedy Central,Funny Videos,Funny TV Shows