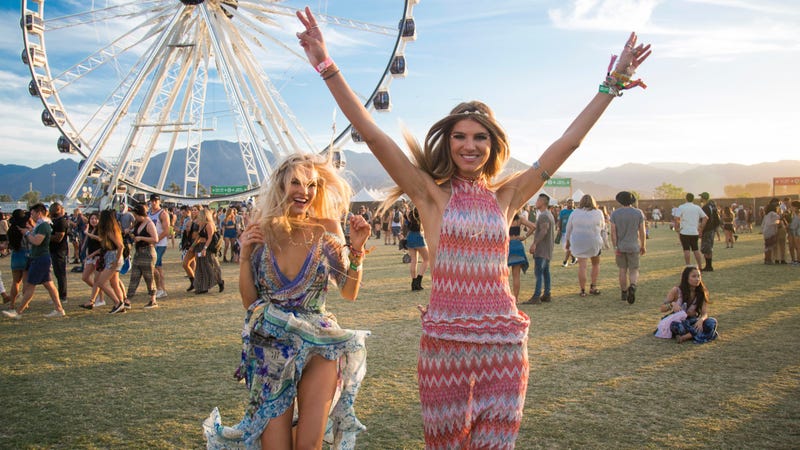 Earlier this month, Coachella, a glowing vista where the celebrities go to look amazing, and then we can look at their photos on the internet after, sued Filmchella–an unaffiliated less sexy film festival out of Joshua Tree, California–for trademark infringement, dilution, and accusing Filmchella of "cybersquatting" by using similar domain names "filmchella.com" and "filmcoachella.com." Coachella owns "Coachella," "Chella" and "Chela" trademarks, but both -chellas are located in the Coachella Valley, the Coachella Music Festival's namesake.
Coachella ripoffs are a recurring problem, according to Coachella, which says that it has sent "countless cease and desist letters, and made countless telephone calls, to combat misuse or unauthorized use of the COACHELLA Marks." Coachella also sued Urban Outfitters earlier this year for selling Free People apparel which used the name (like "Coachella Boot").
But Coachella says that Filmchella mimics the Coachella structure, calling it the "Coachella for Movies" and "The Rock N Roll Experience for Filmmakers& Fans." From Filmchella's "About" section:

THE ROCK N ROLL EXPERIENCE FOR FILMMAKERS. WHERE MAKING COOL MOVIES IS MOST IMPORTANT. CAMPING, PARTIES, ARTHOUSE SHOWCASE.

IF YOU'RE GONNA GO TO A FILM FESTIVAL MIGHT AS WELL HAVE THE TIME OF YOUR LIFE.
Now Coachella's attorney is claiming that Filmchella, or, Robert Trevor Simms, is unable to be found by private investigators, according to The Hollywood Reporter. (Filmchella is coming up on September 29th.) According to Coachella's complaint, Simms had proposed changing the name to "Filmzaar" or "Filmlords," but he never got around to it, and "Filmlords" does not sound like a suitable place for Rihanna.