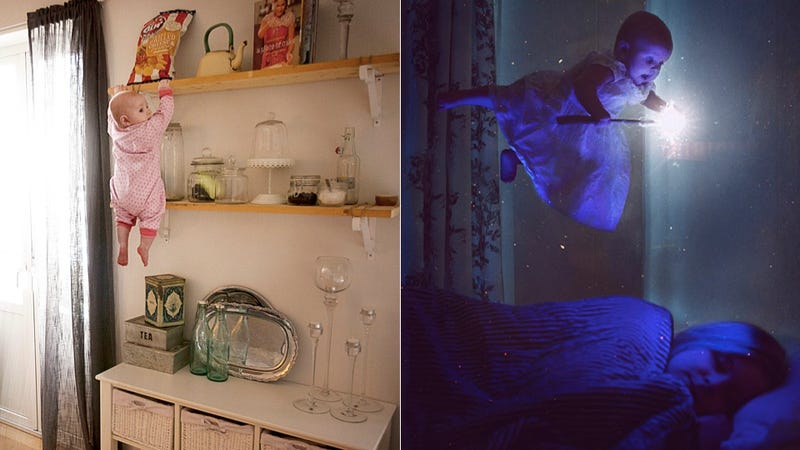 Photographer Emil Nyström's hobby is pretty adorable — he takes photos of his young daughter Signhild and then photoshops her into crazy situations. The result? The world's best baby book.
Here's what he told PetaPixel about his process:
When shooting a baby like mine, I have to prepare a lot before I shoot, since she is usually not very keen on long working hours. If I get 15 engaged minutes, I've had it good. So lights, settings, scenery have to all be in place. Once the baby is on scene, I have to try getting the right facial expression and all the right poses as quickly as possible. Usually I get help from my wife with it. Sometimes when it's more elaborate we have to have even more people helping. Other then that, there is usually not many problems with these types of shots.

Babies are worse than celebrities, you guys! I'd hate to see that baby's rider — I bet it's just pure silk baby wipes, carafes of breast milk from a variety of mothers, and NO BROWN M&M's.
[Emil Nyström via PetaPixel]