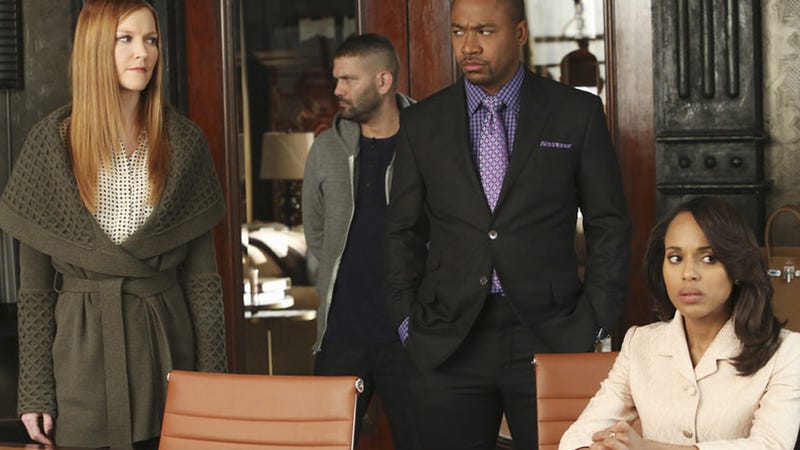 Viewers interested in obsessing over, catching up with, or getting into ABC's hit show Scandal will now be able to find episodes on BET. The network has inked a deal with ABC and bought all of season one and season two. In addition, season three will be syndicated on BET.
According to The Hollywood Reporter:
BET will debut the first two seasons of the ABC Studios drama with a marathon starting in August, continuing to air episodes up until the third-season premiere on ABC in the fall…

Additionally, original episodes from the upcoming third season of the Shonda Rhimes series will air no sooner than eight days after original first-run episodes are broadcast on ABC.
An interesting move, considering the fact that ABC and Shonda Rhimes herself have been very wary of pigeonholing Scandal as a "black show." But with since the program's popularity is undeniable — consistently winning its time slot, earning 8.5 million total viewers, and killing it on social media by generating 2200 tweets a minute — there's no downside to airing reruns on BET. It'll just make its easier for new folks to start watching — whether it's ABC, Netflix and BET — and generate additional excitement as we gear up for more sex, more lies, more crime, more political backstabbing in season three. More Gladiators!