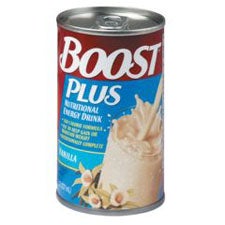 Who gives better wood: Cialis or Novartis? Perhaps inspired by the day's earlier spoof video of a long-lasting erection, ABC News is reporting that a New York City man, Christopher Woods, is suing Novartis AG over a long-lasting erection he says was brought on after he ingested a nutrition beverage called "Boost Plus". The erection, the story goes onto add, required surgery and something called penile artery embolization. Something to be happy about today: We don't have penises!
Man Sues Over Long-Lasting Erection [ABCNews]
Earlier: When A Well-Endowed Man Takes A Poor Man's Viagra...