For reasons that escape me, Christina Milian has inserted herself into the whole Chris Brown/Rihanna are-they-or-aren't-they bore-nado (that's like a tornado but boring, OKAY???) and told Wendy Williams that Brown is still dating his ex Karrueche Tran. For her part, Rihanna appears to have confirmed her singleness on Instagram today—but, you know, life is an illusion or whatever.
Turns out, despite his break-up announcement back in October, Chris Brown is still, um, dating his ex Karrueche Tran. Allegedly. "You know what, from what I've always known, she's his girlfriend," Christina Millian explained on Wendy Williams. "And that's where it lies for me. I see everything in the media. I really don't get into the detail of it, but I think everybody has their own life and how they deal with things. They have the right to handle it how they want."

...In all honesty, we can't say we're surprised by Christina's revelation. Even the "source" who recent vouched that Rihanna is with Breezy didn't exactly deny he was dating Karreuche too. Added Milian, "I think they make a great couple." Ladies, can we all start 2013 with a fresh slate and never have to talk about Chris Brown's love life ever again? Though maybe RiRi's already given herself the gift of zero Chris Brown for the holidays. "Being single sucks," she posted on Instagram today. "The only thing I get to do anymore is whatever the f- I want do."
I MEAN, OKAY. KEEP UP THE GOOD WORK, I GUESS. [VH1]
---
Scarlett Johansson, Christina Aguilera, and others spoke out at the sentencing of the hacker who shared their nude photos:
Johansson said she was "truly humiliated and embarrassed" by the leaked naked photos of her and called Chaney's work "perverted and reprehensible."

Meanwhile, in a similar taped message, Aguilera addressed the court by saying, "That feeling of security can never be given back and there is no compensation that can restore the feeling one has from such a large invasion of privacy."

Renee Olstead, star of The Secret Life of the American Teenager, was also among Chaney's celeb victims and addressed the court in person, sobbing, "I just really hope this doesn't happen to someone else. You can lose everything because of the actions of a stranger."
G/O Media may get a commission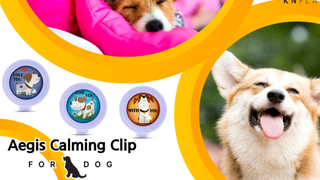 20% off
Aegis Calming Clip for Dogs
Sorry, ladies. Fuck that dude. [E!]
---
Megan Fox says that her baby looks like Brian Austin Green (every mother's dream!!!), which I can only assume means it came out with hair exactly like this (<——————-).
He [Noah] looks I would say 70% like Brian [Austin Green]. He was his identical twin when he came out and recently he's been getting chubbier and everyone's like oh, he's so chubby now he looks like you and I don't know how I should take that," Megan shared.
Obviously you should take that to mean that you are bald with the enormous fat baby-face of a newborn David Silver. [JustJared]
---
This dumb kid got arrested for reporting fake crimes at Ashton Kutcher and Justin Bieber's houses:
The practice has been dubbed "swatting" because the calls are intended to get multiple officers, including specialized SWAT teams, sent to a home.

"The swatting practice is extremely dangerous and places first responders and citizens in harm's way," police said in a news release.

Police said the person reported multiple people had been shot at Kutcher's home on Oct.3 and reported shots fired at Bieber's home a week later. The celebrities were not home at the time, and officers determined that no one was injured.
Ugh. Kids. [AP]
---