For days, a Facebook campaign has been asking Dark Knight Rises star Christian Bale to visit the Aurora shooting victims in the wake of last Friday's massacre ("I propose we should make enough noise asking Christian Bale to visit these kids in the hospital dressed in the real Batman outfit. They need to know Heroes can be real too, not just the bad guys," wrote poster Emily Sanchez). And today, he did.
Bale did not visit Aurora as a Warner Brothers representative, the press is quick to note, but as an individual. He arrived via ambulance at around 2 pm to sit with various victims. Click through for more photos. [NYDN]
---
Sherman Hemsley, who played George Jefferson on All In The Family and The Jeffersons, passed away at his home in El Paso at the age of 74. A high school dropout who had a stint in the Air Force, Hemsley worked for the U.S. Postal Service while taking acting classes at night until he got his big break on Broadway in Purlie. Upon seeing his debut, he was cast in All In The Family and then spinoff The Jeffersons two years later. RIP. [People]
---
G/O Media may get a commission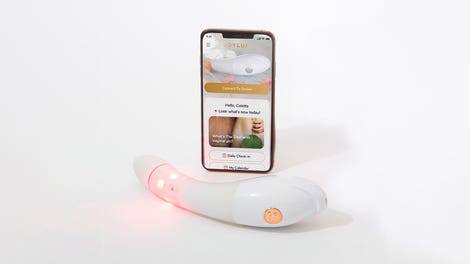 $50 Off
Joylux vFit Gold Device
America's Glitter Pony Taylor Swift is apparently causing some trouble in Camelot. She was barred from an overnight stay with rumored boyfriend Patrick Schwarzenegger by step-mother Vicki Kennedy, who already prohibited her stepsons from using the mansion's pool. Reportedly, the late Ted Kennedy requested in his will that the mansion be used for "a place of learning for the public, especially young people," and I guess at no point did he add a footnote that read "and Tay-Tay getting her soft-focus fuck on." So... we can all look forward to a song about this. [HuffPo]
---
I believe it was the great thinker and Pulitzer Prize recipient Bridget Jones who said "Whenever one area of your life is going right, another one falls spectacularly to pieces." Britney Spears' judging stint on The X-Factor and new tension with Jason Trawick, sadly, proves this right:
When Jason left his job at William Morris Endeavor in May 2011, it was under the impression that he was going to be managing Britney's career, but that hasn't happened. Now he feels like he is the househusband and errand boy in the relationship, and that isn't what he signed up for. Part of his role as co-conservator is to be with Britney every second that she is on the set of The X Factor, and he is getting fed up with it.
Also:
He is constantly having to discipline her because of her erratic behavior on the show, which is creating major riffs in their relationship as well, because Britney doesn't like to be scolded or told what to do. The mixing of business with pleasure has really damaged their relationship, and they are both really unhappy at this point.
:((((( [Radar Online]
---