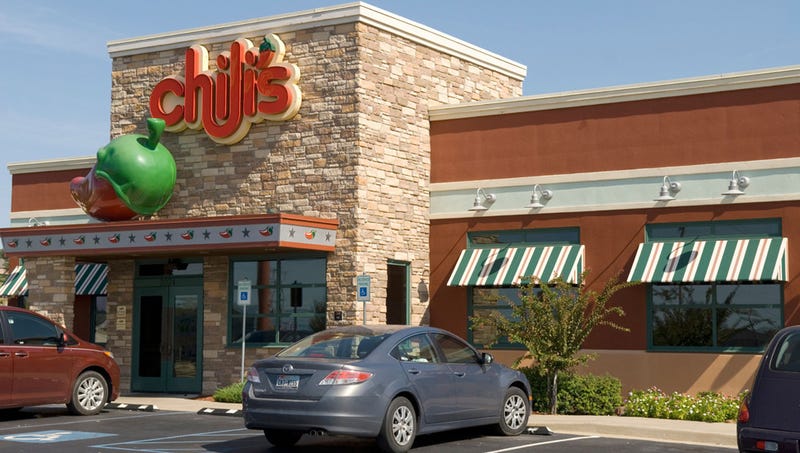 If your crotch is hankering to try someone new, but you stomach is hungry for something familiar, you take your piece on the side to a chain like Olive Garden. Because when you're there, you're family. (Without the obligation of being with your actual family.)
In a survey conducted by Ashley Madison, a website for cheating people to meet people to cheat with, 42,890 people were asked to compile their Top 10 Restaurants to Not Take My Wife To. What they found is that every exit chains like Red Lobster and hotel-adjacent steakhouses are the go-to for spineless motherfuckers.
"Chain restaurants are larger and less conspicuous," said Ashley Madison founder and CEO and guy who's definitely cheating on his partner Noel Biderman "Steak houses are always a popular affair destination since they're not only dimly lit but also commonly found in business districts, close to hotels where the these type of dates typically end."
The anonymity mixed with the proximity to locations to fuck someone other than your spouse seem to be key here. So now you know: You want to cheat? Treat your mistress like the queen that she is with an endless soup and salad bowl before chasing off those carbs and your conscience at the nearest Hilton Express. Sexy!