Hell hath no fury like someone who has been cheated on and wants revenge, and in this case the revenge came hard and fast and delicious. And, best of all, it came on Christmas... in the form of some very special presents.
Uproxx has the story of a woman named Cassy who caught her boyfriend cheating and wasn't going to put up with that nonsense. But instead of just leaving, Cassy decided to take matters into her own hands and ruin this guy's Christmas and probably New Year's and at least part of February. All of you out there who weren't able to have revenge on your own cheating exes can live vicariously through Cassy because she posted the entire thing to Twitter and Snapchat and it. is. spectacular.
Here's what happened: Cassy discovered that her boyfriend was exchanging some very personal direct messages (also: cheating via Twitter? Amateur hour) with a woman who was not his girlfriend. So she printed out the messages, put them neatly into a card and waited for the lying, cheating scumbag (or whatever it is you feel about cheaters) to open them. His reaction, of course, was just not good. (Which is kind of understandable—the last and only time I got cheated on I returned all the presents I was going to hand out on Christmas and used that money to buy books and cigarettes and cry.)
Here are the tweets:
G/O Media may get a commission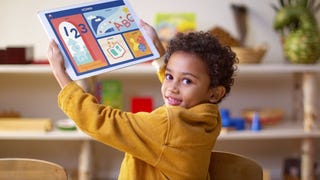 30-Day Free Trial
Homer Learn & Grow Program
I agree with Andy Isaac when he says that the moral of this story is don't cheat on Cassy. Don't ever cheat on Cassy. Dont' cheat on anyone for that matter, but Cassy especially.
Previously: Woman Catches Husband Banging Her Twin, Gives Them What They Deserve
Images via Twitter