For the past 20 years, Charlie Sheen has allegedly assaulted, threatened, harassed, abused, and—in one incident—shot women.
Although his long history of violence toward women has been reported in the media, it seems to have taken a back seat to the actor's partying, wild lifestyle, and battle with addiction that has been part of the narrative of his bad boy persona that has actually propelled his success rather than hindered it. In fact, a few short months after a rehab stint—on the heels of his Christmas day arrest on domestic violence charges against ex-wife Brooke Mueller—Sheen signed an agreement in May 2010 to return to Two and a Half Men for another two years for a reported $1.8 million per episode. His egregious behavior in his personal life had somehow not affected his standing with the CBS brass—until he called his boss Chuck Lorre a "clown." Apparently, that was just too much.
Following his remarks about Lorre, CBS has shut down production of the hit sitcom, the ratings of which have recently spiked 30 percent. Certainly Sheen has the right to behave however he wants in his off-hours, especially considering that he reportedly does not have a morality clause in his Men contract. But if the show's producers are going to take offense to personal verbal attacks the actor makes about them, why aren't those same producers—as well as the network—offended by his repeated physical attacks against women? Particularly those that have occurred during the eight years he's been on the show?
Sheen maintains that every woman who has made allegations—or taken out restraining orders—against him is lying, despite the fact that he's plead guilty in two court cases regarding domestic abuse. In his 20/20 interview last night with Andrea Canning, he refers to them as "sad trolls," adding that their lies are "silly." Sheen called the accusations of his behavior made by his ex-wife Denise Richards "laughable and inane." And just today, he accused ex-wife Brooke Mueller of being on crack cocaine after she removed their children from his home last night via a court order.
Sheen's m.o. seems to be to invalidate these women's claims by accusing them of being money hungry or fame hungry. It's interesting for him to consider women looking for money, particularly at the end of a relationship with him, as some kind of character flaw, considering his well-known practice of paying women to party with him, as well as his penchant for hookers. According to a recent GQ article, Sheen lost his virginity at 15 to a hooker in Las Vegas whom he paid for with his father's stolen credit card. Kacey Jordan tells GQ of Sheen's obsession with sex workers, "He is unhappy, and he probably relates to the porn girls, thinking they're unhappy, too."
G/O Media may get a commission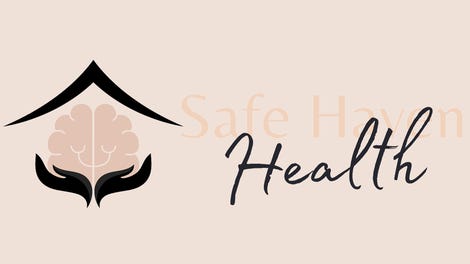 Addiction counseling
Safe Haven Health
But perhaps spending time with porn stars, hookers, and B-list actresses isn't about his unhappiness but rather, his own power trip and a way of protecting himself. Having more fame and money than his female companions means that he has a leg-up on them. In his mind, he believes that being associated with him is great for these girls. As he told Andrea Canning of his most recent bender, "I expose people to magic. I expose them to something they're never otherwise going to get to see in their normal, boring lives." And who is going to believe the allegations of a bunch of whores and wannabes anyway? Sheen essentially spells out this line of thinking in his GQ interview, saying he gets used "a lot because here's the thing: I'm not a grifter, so I can't really spot 'em coming. And I won't trade any part of my essence to get better at seeing that, because then I'm in their world, and it's a world I despise."
But when the allegations are compiled, it's impossible to believe that all of these women are just out to get Sheen or his money. Here's a rundown of Sheen's violent relationships:
1990
After a year of engagement, Sheen "accidentally" shot actress Kelly Preston with a .22 inside their Malibu home. She sustained injuries to her wrist and ankle and immediately ended the relationship after the incident.
1994
Just two months after marrying model Donna Peele, Sheen was sued by an unnamed UCLA student who alleged he had struck her in the head when she refused to have sex. The case was settled out of court. Sheen divorced Peele later that year, blaming the demise of their relationship on her, saying, "You buy a bad car, it breaks down."
1996
Sheen was arrested for beating girlfriend Brittany Ashland, an adult film star. Ashland claimed he knocked her out and threatened to kill her. She received seven stitches in her lip. At the time of his arrest, one of his friends spoke to the media saying the scuffle was Ashland's fault. In June 1997, Sheen pleaded no contest to battery charges and got two years' probation and a $2800 fine.
2006
After a relatively long streak of sobriety following a 1998 rehab stint, Sheen's then-wife Denise Richards filed for divorce making allegations in court documents about his transgressions (including child porn, obsessive gambling, drug use, and prostitutes), and his abusive behavior (throwing chairs at her and threatening numerous times to kill her). Richards obtained a restraining order and Sheen went on the attack saying, "This is a most obvious immature and transparent smear campaign designed to hurt, embarrass and ultimately extort me."
2009
Sheen was arrested on Christmas Day on charges of felony second-degree assault, felony menacing and a misdemeanor charge of criminal mischief after allegedly strangling, holding a knife to the throat of, and threatening to kill then-wife Brooke Mueller. In August 2010 he pleaded guilty to third-degree domestic violence in the case, but instead of jail, he returned to work and an out-patient rehab program in Malibu that focused on "behavior modification."
2010
Sheen was taken to a hospital in NYC after trashing his Plaza Hotel room in a reported fit of rage. Adult film star Capri Anderson—Sheen's paid companion—claimed that the actor put his hands around her neck and threatened to kill her. She locked herself in the bathroom to hide from him. Sheen referred to her allegations as a result of her own "emotional stupidity."
2011
Just this week, ex-wife Brooke Mueller has filed a temporary restraining order against Sheen alleging several "specific, descriptive threats." Sheen's response is that he is considering getting a restraining order of his own against Mueller.
But it's not like this is the first time that a celebrity's mistreatment of women was found less offensive by the public than other actions, like racism. Just this week much ado was made about John Galliano's anti-Semitic rant which ultimately got him fired from Dior. But what's been generally glossed over is in that same rant, Galliano allegedly grabbed gallery curator Geraldine Bloch by the hair and said, "Shut your mouth, dirty bitch, I can't stand your dirty whore voice."
The incident is reminiscent of Mel Gibson's scandals. When he was arrested for DUI in 2006, a lot of focus was placed on his anti-Semitic remarks, while his referring to a female police officer as "sugar tits" was generally thought to be the more "light-hearted" aspect of the story. And just last year, his ex-girlfriend Oksana Grigorieva accused him of being physically and verbally abusive. But when she released tape-recorded phone calls to prove her allegations (in one phone call, Gibson admits to hitting Grigorieva) people seemed more outraged by his racist rant.
As evidenced by the media's treatment of Sheen, Galliano, and Gibson, it would sadly seem that violence toward women is considered an excusable offense, or at the very least, something that's much more tolerable than hate speech. What's that saying about sticks and stones again?