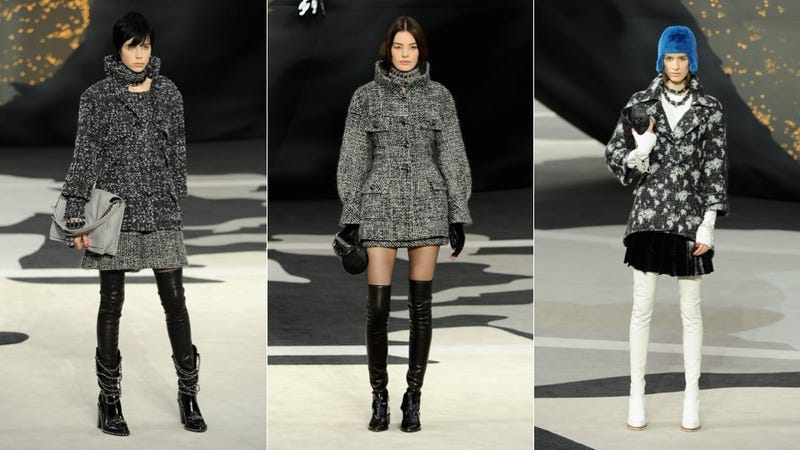 It is still Paris Fashion Week y'all. And Chanel is supposedly one of the highlights. What did Karl Lagerfeld cook up for fall/winter 2013? Tweed jackets and skirts. A shrunkenly girlish pink sweater. A boxy pink suit Blair Waldorf would love. Epic over-the-knee boots that sort of look like combat boots with white knee socks. A coat that looks it's made from origami and cootie catchers. And so on. Chains, studs, leather. It was preppy punk girly, but not somehow not very fun or glamorous. As Cathy Horyn writes for the New York Times:
There were large, single silver chains at the neck, and some cute fur caps in the shape of Anna Wintour's bob. Apart from some chaste black dresses, you won't find much evening wear in this collection.

As Mr. Lagerfeld said, "Red carpet is a little démodé." He should know.
Take a look… Anything you like?

Oh Karl you krazy koot.
Images via Getty.