The CFDA Awards have become fashion's biggest night. Which means the clothes are better, badder, and uglier than anything you can possibly imagine. Obviously, to mark last night's 2009 Lincoln-Center-extravaganza, we needed a super-sized GBU do do it justice!
Blake Me Away: This is somehow the apotheosis of Blake Lively's look here: like, can you imagine her looking more perfectly, ideally like herself? This is high-concept, I grant you, especially considering we're talking about a simple pink dress.



Company Woman: Kiki's gotta be rocking Rodarte here - which would make sense, since they're all besties. Which would be awkward if they wanted you to wear something that looked like an Etsy sale item. Not that I'm saying this is.



G/O Media may get a commission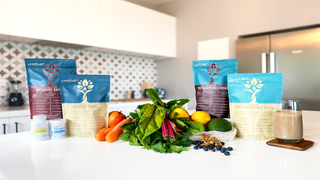 The Lady: Claire Danes, as a grown-up lady, has developed a reliable rep for wearing classic elegant bombshell and totally pulling it off. Angela Chase wouldn't recognize her!



Washington, Doo.Ri: Is Kerry Washington in Doo.Ri? Whatever, she looks amazing. And I wanted that lame pun.



Funny Girl: Now, for her part, Tracy Ullman is wearing Doo.Ri. And in some ways I think it's tricky for comedians to make the "glam" leap - just because Society does dearly love a pigeonhole, and we're only starting to be comfy with funny being sexy - and she always does it beautifully.



Day-Nightie: When he was maybe 2-3, my brother, when not nude, wore one of my parents' tee shirts, which was referred to in our house as a Day Nightie. Bonnie Morrison is kind of wearing a Day Nightie, except nice, and with underwear and shoes. Presumably.



Lovely on the Water: Maggie Grace looks like she's turning to foam, like in the freaky original "Little Mermaid," where it's like she's walking on knives with every step. By the way, if you like 60s psychedelic folk, Steeleye Span's "Lovely on the Water" is seriously pretty.



Swan Lake: Erin Fetherston does fairy princess so well.



The Swan Princess: Do you ever get the sense that Lydia Hearst wasn't allowed to dress up enough as a child? Or that she wasn't allowed to wear her princess outfits to the grocery store or something, and now she's making up for it?



The Goddess: I once read Padma Lakshmi describe herself as a "glutton." Let's be her. Creepy? Perhaps.



The Lifer: Carmen Dell'Orifice is the best argument in the world for going gray, dressing in silver and, if you can manage it, being stunningly naturally beautiful.



Uptown Girl: This one time, a friend and I were passing a very fancy antiques store on Madison Avenue. My friend said, "who's that designer -?" and I said, "Tory Burch."



Yummy Mummy: That's actually what they call it in the UK. Heidi Klum must have spent half her life in designer maternity - no wonder she looks so natural!



Flaming June: Ashley Olsen may skew a little Katherine Parker, but there are worse things!



Perfection on the Half-Shell: That's something my mom says. I've never been sure what it meant. But I'd say Zoe Saldana fits the bill.



The Muse Asylum: On a lot of people. this might resemble a Mexx-print pup tent. On Coco Rocha, it couldn't be cooler or fresher.



Agyness Drag: We get it: tough/pretty/Agy. Carry on.



Zoe-Drag: Rachel Zoe's voluminous, Bob Evans-wife getups could walk down the street by themselves and you'd hear the "bananas."



The Mentee: What do we think about the fact that Sarah Michelle Gellar is Michelle Trachtenberg's mentor? And how much influence did she have on this study ind'un certain age ?



Diane the Huntress: Let's be frank: DVF's getup is slightly reminiscent of that pillow case Dobby the House Elf wears. How does she still manage to look regal?



I'll Take Tallulah: The latest Willis is an intern at Bazaar. We, too, have ruined the neckline of an off-the-shoulder with turtle-pose.



In The Future:...everyone will wear gowns emblazoned with pop art for fifteen minutes. Then never again.



Rara Avis: Fabiola Beracasa does circa-'23 Diaghelev proud. Make of this what you will.



Swan Lake 2: Except Lake Bell is the evil swan princess, Odille! And she's working it.



Domina: Julia Restoin-Roitfeld...takes no prisoners, takes on a comic book franchise.



What Say You about Zac Posen's chef d'oeuvre, Doutzen's Weimar Scarlett?



And a Moment of Silence, Please...for Philip Lim and friend, obvs the prom king and queen.


Getty" />