Last night in Los Angeles, the stars came out for Alexander McQueen, the British designer known as an enfant terrible. In attendance: Janet Jackson, Eve, China Chow, Vidal Sassoon, Jay Manuel, Kelly Lynch and many more. Who wore Good, who wore Bad and who wore Ugly? Find out, after the jump.










The Good:
Olivia Wilde played lezebel on The OC and now she's on House. I think she is super pretty and I like this sleek, city-chic outfit.
G/O Media may get a commission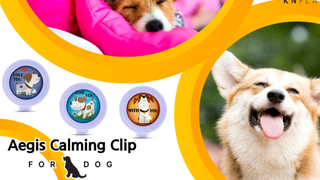 20% off
Aegis Calming Clip for Dogs
China Chow keeps it simple and showcases her shoulders. Some people just don't need lots of jewelry.
Rawr! Jacqueline Bisset is a stone cold fox in a leather jacket and pencil skirt.
This column makes Joy Bryant look like a tigergoddess.
Beth Ditto from The Gossip! She's a performer. She's on stage. Therefore this is good. At a premiere or a quiet brunch, a red sequin jumpsuit would not be appropriate.
I don't really know who Rose Apodaca is (Google says a fashion journalist?) but I like that she's got the ovaries to rock something weird and cool that no one else is wearing.


I think Eve's dress is good! Flowy, goddess-y. Let's look at it from another angle.
Yeah, it's good.
Well you can't wear this to work at a law firm or even to a restaurant where you might have a pasta dinner, but this is Janet Jackson and this is a work of art and therefore it is good. As long as she doesn't try to light any candles.
We interrupt this post to bring you a picture of Vidal Sasson, who is 80 years old and still a handsome devil.

You may now return to your regularly scheduled critique.
The Bad:
I'm not feeling the pattern of the dress Tracee Ross is wearing.
Rebecca De Mornay's tube dress and doo-doo brown pashmina seem sad.
Ioan Gruffudd is ridiculously hot (did you see him in King Arthur with Clive Owen?) but this outfit rubs me the wrong way. I mean, those are jeans, right? With scuffed round-toe boots? Sigh.
Animal print made Joy Bryant glow; it just makes Lady Victoria Hervey look washed out.
Cat Deely is wearing the same dress Natalie my best friend from 7th grade wore to our semi-formal in the '80s, and not in a good way.
The Ugly:
Green is good, but this dress is drowning Kelly Lynch.
Ew. Ew. Ew. Jay Manuel. Of America's Next Top Model. How can someone who supposedly has good taste pic something so awful? Maybe cream and ivory are in his "palette" but matching your jacket and pants to your hair is just odd.
Magda Berliner is a designer who needs a makeover.
[Images via Getty.]