Last night, a small galaxy of fashionable stars hit Lincoln Center for the New York City Ballet Fall Gala. This season, Valentino is designing for the ballet, creating stunning handmade costumes (some of which you can see here). With a big name couture designer involved, you expect some fancy-ass red carpet ensembles, and that's what you get: Everyone was looking pretty damn glamourous for a Thursday evening.
Anne Hathaway played peek-a-boob in an elegant, semi-sheer Valentino floral gown. He's designing her wedding dress, too.
Sarah Jessica Parker also wore Valentino. Super pretty, and the sleeves are better than the ones on Hathaway's gown.
G/O Media may get a commission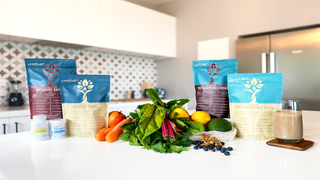 It's unclear what the hell Daphne Guinness was wearing. At first glance it seemed like a jumpsuit, but on second thought, it's a coat dress? But bless her for never being boring. Is that necklace Kayan? Or Ndebele?
Iman, goddess, wore not-so-basic black.
Also in black: Barbara Walters, Genevieve Jones, Tory Burch. Formal as hell.
More black: Maria Grazia Chiuri, one of the lead designers for Valentino; model Elettra Wiedemann, aka Isabella Rosellini's daughter; former Valentino designer and jewelry designer Carlos Souza, rocking some formidable footwear; and Nati Abascal — aka Natividad Abascal y Romero-Toro — aka lady with fascinating Wikipedia page.
Further explorations in black: Gigi Stone, Marie Claire's Zanna Roberts Rassi, Anjelica Huston. Swellegant, all.
Since red is Valentino's signature color, there was some crimson couture at the gala. Karolina Kurkova rocked a cape and a gown and seemed to be having a fantastic time.
No, really: Karolina Kurkova was loving every minute of it.
More red: Lauren Remington Platt chose a sweet little jumpsuit; "socialite of the century" Lynn Wyatt picked a waist-cinching gown; and Fay Fendi was swathed in light layers.
Extended remix red: Jamie Tisch, Tamara Mellon, Julia Koch, and hey, look, David Koch — who took some time on the red carpet to talk about how if Romney doesn't become president, "the country will crash into bankruptcy." Later he went skiiing on a mountain made of money. (The New York City Ballet performs in the David H. Koch Theater, btw.)
Autumnal yellow and gold: Dartmouth grad/Harvard MBA/money manager/socialite/artist salon host Pamela Joyner; Martha Stewart; actress Michelle Herbert.
Amy Sedaris looked adorable in a full skirt; Chiu-Ti Jansen wore a ball gown loaded with subtext (rags to riches?); and Olivia Palermo was pretty as a picture.
Diane von Furstenberg had a Matisse moment; Alexandra Lebenthal wore ballet-slipper pink.
Last, but not least: The Gentlemen. Valentino, the last emperor himself. Peter Brant and Harry Brant try their hand at peacocking. And Sean Avery left his Canadian tuxedo at home.
Images via Getty.