Our game began with 32 brave players, but after a fierce, fur-flying frenzy, we have only eight strong competitors left. Yes, friends: Just four cats and four dogs remain, and we are one step closer to declaring a victor! Who will it be? Team Bow-wow or Team Meow? The remaining ballers are Tiger, Hobbes, Tuxedo, Tabby, Golden Retriever, Corgi, Dachshund and Mutt.
For an updated, printable version of the bracket (above), click here.For the original version, you can print from here.
Before we move forward, let us celebrate last night's winners: Tabby, the populist everycat from the Feline Conference, had no trouble swatting snooty Siamese right out of the game. Score one for the plebes!
Meanwhile, despite making appearances on thousands of sleeping bags and inventing his own Sno-Cone machine, Snoopy fell at the feet of the mighty Mutt. Congrats, Mutt! Snoopy, we're sure the Red Baron is behind your upsetting loss.
And now, two more sets of gladiators enter the coliseum:
G/O Media may get a commission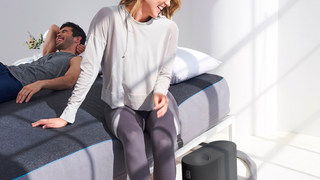 Eight Sleep Pod Cover
Tiger (1) vs. Hobbes (12)
If there is any brawl from which the mighty Tiger cannot emerge unscathed, it may be when she is pitted against herself. Because, you see, Hobbes is a toy tiger! A truly existential conundrum is at the heart of this battle. Hobbes is adorable, and playful, and the best friend you could ever have… but without the OG Tiger, would he even exist?


Golden Retriever (1) vs. Corgi (4)
Golden Retriever is beautiful and loyal; Corgi is cute, spunky and mischievous. Which do you prefer? The classically elegant or the quirky-cute?


Polls remain open until 3pm tomorrow. Vote, grasshoppers.