Since the State of Arizona went ahead and ruined women's healthcare, a fundamentalist Catholic high school in Phoenix figured it'd go ahead and ruin America's pastime before the summer kicked into high gear, you know, just in case any ladies were thinking about enjoying the sport.
Cheerily-named Our Lady of Sorrows, a Catholic school run by the U.S. branch of the Vatican-is-too-liberal Society of Saint Pius X, decided that it'd rather forfeit the Arizona Charter Athletic Association state baseball championship that was scheduled for Thursday against Mesa Preparatory School than face a team with a female player, Mesa's 15-year-old infielder Paige Sultzbach. (Our Lady of Sorrows, btw, lost to Mesa Prep twice during the regular season, probably because it didn't let its thoroughly masculine team watch A League of Their Own and so failed to teach the young men how to be truly awesome at baseball). According to a report by AZ Central, Sultzbach joined Mesa Prep's baseball team because the school doesn't have a girl's softball team, and she somehow really enjoys the slow, anachronistic game of baseball so much that she just had to play. Good for her. Her mother, Pamela Sultzbach, expressed understandable frustration that her daughter was denied the opportunity to participate in the biggest game of the season, saying, "This is not a contact sport, it shouldn't be an issue. It wasn't that they were afraid they [Our Lady of Sorrows] were going to hurt or injure her, it's that (they believe) that a girl's place is not on a field."
The Society of St. Pius X, for anyone who's not up on their contemporary Church schisms, is a group of traditionalist, conservative priests who harumphed the "modernist" reforms of the Vatican II Council so vociferously from 1962-65 that four bishops consecrated by the society's leader, Archbishop Marcel Lefebvre were excommunicated in 1988. It isn't clear whether the school's unwillingness to play Mesa Prep originates with a broader Society sentiment against women in sports, or if it's merely the school's own peculiarly backwards policy. Though officials at Our Lady of Sorrows haven't responded directly to the decision to forfeit the championship game (it's not even clear whether the school accepts both male and female students), they have promised that an official written statement will be forthcoming "at the appropriate time", so let's all look forward to that.
G/O Media may get a commission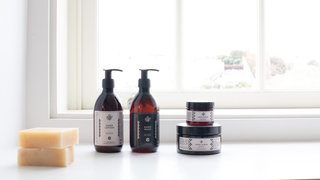 Exfoliate and Hydrate
The Handmade Soap Company
Mesa Prep athletic director Amy Arnold said (in so many words) that while she respects Our Lady of Sorrows' right to believe in whatever form of divinely sanctioned discrimination it wants to, the forfeit strikes her as "a little bit 18th century." The baseball forfeit isn't the first time that Sorrows has pulled out of a sporting event to protest the presence of female competitors — the school dropped out of a flag football tournament because some of the opposing teams included girls. Before the baseball season started, Sorrows also asked all of its opponents to declare if they had girls on their teams. Since Sultzbach hadn't yet joined the team at the beginning of the season, Sorrows had no reason to think its team wouldn't enjoy an all-male ball game, and persisted in the state of cootie-free bliss until the first time it faced Mesa Prep.
According to Randy Baum, the executive director for the ACAA, Mesa sat Sultzbach during those regular season contests against Sorrows, a fact that seems to Baum a little inconsistent with Mesa's insistence that Sultzbach play in the championship. Though Mesa has only 11 players on its roster and can therefore ill afford to relegate even one player to the bench, it does seem that, since the school did oblige Sorrows in sitting Sultzbach during the regular season, Mesa's unwillingness to sit her during the big, important state championship is a conveniently principled stance.
Might Mesa have exploited Sorrows' gender biases to steal a technical championship victory? Pettier things have happened in high school sports, but this would be an especially cynical strategy for winning, given Sultzbach's sincere desire to help her team succeed on the field. She's said,
This team has worked so hard. They're undefeated. They had one game left. At our school, we're taught that when you start something you complete it, and they weren't done.
The moral of the story is that school sucks and adults ruin everything. Thank the irrational and paternalistic god the Society of St. Pius X believes in that summer's almost here.
Phoenix high school baseball team balks over having to face team with a girl in the title game [AZ Central]
Catholic school: Play against a girl? We forfeit! [HLNTV]