The controversy regarding world champion runner Caster Semenya's gender rages on, and now her father has spoken up in her defense, noting that while "you may mistake her for a man," she is still very much a woman.
"From the time she could walk, Caster only wanted to play with boys," Jacob Semenya tells the Daily Mail, "Her three elder sisters wore dresses, as little girls do, but Caster refused. She has never had a skirt, only trousers. I knew she was different to the others, and even now if you speak to her on the telephone you might mistake her for a man. But I used to change her nappy, and I know she's a woman. What better proof do people need?"
Of course, the Daily Mail ran part of this quote as their headline, choosing to focus on the parts about preferring trousers to dresses and sounding like a man on the telephone than on the parts wherein Jacob Semenya clearly states that his daughter is a woman, and that speculation to the contrary has been quite painful for the whole family: "'I don't even know how they do this gender testing,' he says. 'I don't know what a chromosome is. This is all very painful for us, we live by simple rules in our culture. We do not intrude. This is not natural. To go through such an unusual thing must be very hard for Caster. I really have been concerned for her well-being."
The Daily Mail refers to Caster as Jacob's "sex-riddle daughter" and spends most of the article building up the fact that yes, Caster prefers to dress in traditionally "masculine" fashions, played with boys when she was younger, and shows little interest in dating men, as if any of these things have anything to do with her actual physiological makeup. The family, however, doesn't see Caster as a "sex-riddle" at all, but rather as a woman who simply chose to wear pants instead of dresses, who liked playing with the boys, and who may not fit the traditional feminine molds the world seems to demand. They have since produced a birth certificate, in an attempt to squash the controversy once and for all, but it seems that the world will continue to question Caster Semenya, and to label her a "riddle," even though her family, and Caster herself, continue to give all the answers they can.
G/O Media may get a commission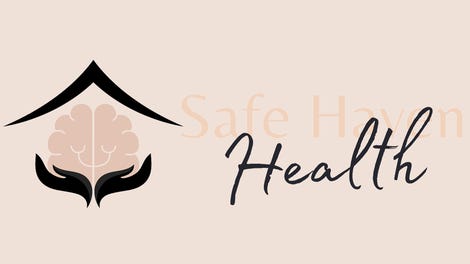 Addiction counseling
Safe Haven Health
She Wouldn't Wear Dresses And Sounds Like A Man On The Phone: Caster Semenya's Father On His Sex-Riddle Daughter [DailyMail]