Five months after Casey Anthony's year-long probation ended, the infamous defendant acquitted, much to Nancy Grace's chagrin, in July 2011 of murdering her two-year-old daughter Caylee filed for bankruptcy Friday in Florida.
According to CBS, Anthony has claimed assets of about $1,100, which falls well short of her $792,000 in liabilities. The litany of Anthony's debts includes an unsurprising $500,000 for attorney fees and costs for Jose Baez, her criminal defense lawyer during her murder trial; $145,660 to the Orange County Sheriff's office for a judgment covering investigative fees and costs; $68,540 to the IRS for taxes, interest, and penalties; and $61,505 to the Florida Department of Law Enforcement for court costs. In other words, Casey Anthony's financial situation (she is listed as "unemployed" in court papers) is pretty bleak.
Anthony's financial obligations, however, could be even bigger depending on the outcome of several civil suits brought against her, including a defamation suit in the Orange County Circuit Court from a woman named Zenaida Fernandez-Gonzalez. Fernandez-Gonzalez claims that she was damaged by Anthony telling detectives in 2008 that a babysitter with the same name kidnapped Caylee (Anthony's attorney dismissed the similarity, saying that details offered by Anthony clearly show that she wasn't talking about the litigious Zenaida Fernandez-Gonzalez).
Meanwhile, a Florida appellate court has set aside two of the four convictions Anthony faced for lying to detectives during the investigation into Caylee's disappearance, ensuring that this sordid legal saga has almost spun its last yarn.
G/O Media may get a commission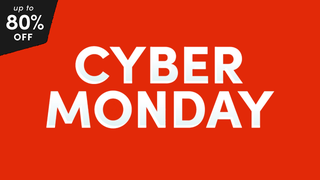 up to 80% off
Wayfair - Cyber Monday
Casey Anthony files for bankruptcy in Fla. [CBS]