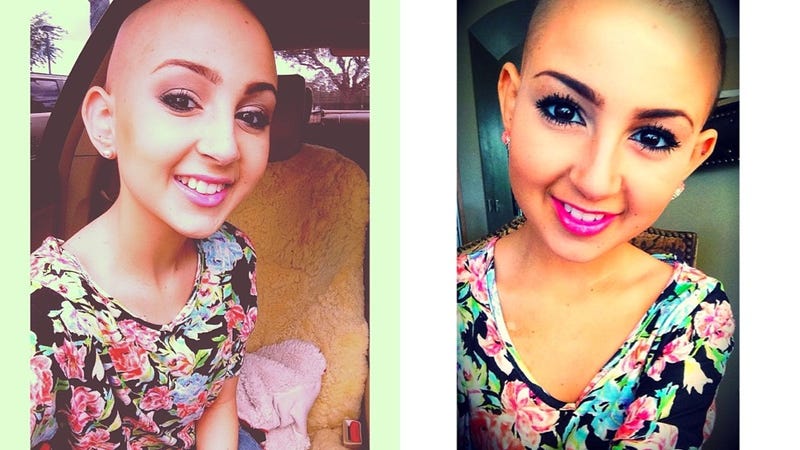 Talia Castellano was diagnosed with cancer when she was just seven years old. A self-professed make-up junkie, she began posting videos of herself doing makeup tutorials on YouTube about a year ago. By the time she was thirteen, she had over 15 million views on her YouTube channel, and she was named an honorary CoverGirl on "The Ellen Show." After years of fighting stage 4 Neuroblastoma, Talia Coastellano passed away on July 16th.
Talia's story was followed closely by her fans and supporters through her vlog posts. Most of her videos were about make-up techniques and beauty reviews, but as her fame grew, Talia began to speak openly and earnestly about her cancer, often with shocking maturity for someone her age. She posted a video in August of last year announcing that her cancer had spread into her bones, a diagnosis that meant she was nearing the end of her life:
"I honestly don't want to sound weird right now, and I don't want to freak you guys out… So I'm just going to say what I really, really want to say, is don't think I'm gonna die… Just don't worry."
Her optimism continued until the time of her death. Her last vlog was posted in May, after she'd been in the hospital for four weeks, and despite the painful radiation treatments she was going through, her nails were on point and she was smiling through the whole thing.
Image via Instagram