Researchers have estimated that five people serving in the Canadian military are assaulted every day, which is why it's so heartening to see Canada's Chief of the Defence (sic) Staff Tom Lawson put on a very concerned face and describe the problem as attributable to biological wiring.

CBC's Peter Mansbridge brings up sexual harassment, saying, "It's 2015. Why is this still a problem?" Lawson answers by saying it "disturbs the great majority of everyone in uniform and yet, we're still dealing with it."
It would be a trite answer, but it's because we're biologically wired in a certain way and there will be those who believe it is a reasonable thing to press themselves and their desires on others. It's not the way it should be. Much as we would very much like to be absolutely professional in everything we do, and I think by and large we are, there will be situations and have been situations where, largely, men will see themselves as able to press themselves onto our women members.
Well, he's not wrong about there being situations where men will see themselves as able to press themselves onto women members (though of course he's also leaving out sexual assault of the men in his forces). He does seem to be quite missing the point about what might greatly exacerbate these situations, to the point of creating them, i.e. top military brass who say "biological wiring" as soon as they're poked.
In a great Maclean's investigation from 2014 about the prevalence of sexual assault in the Canadian military, a retired colonel named Alain Gauthier says, "Until we put in place a culture where the approach of the chain of command says that is unacceptable, where complaints are taken seriously and treated within a reasonable time, the system won't change."
G/O Media may get a commission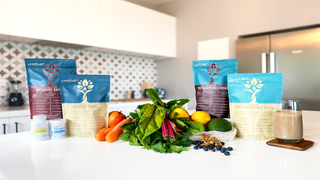 Lawson has since issued an apology:
I apologize for my awkward characterization, in today's CBC interview, of the issue of sexual misconduct in the Canadian Armed Forces. Sexual misconduct in any form, in any situation is clearly unacceptable. My reference to biological attraction being a factor in sexual misconduct was by no means intended to excuse anyone from responsibility for their actions.
---
Contact the author at jia@jezebel.com.
Image via CBC/screengrab