The one province in Canada where abortions were unavailable has agreed to provide legal, publicly-funded abortion procedures, after years of lobbying by a reproductive rights organization. Prince Edward Island residents haven't had access to surgical abortions since 1982, and were forced to travel to Halifax or Moncton for the procedure.
Abortion has been completely decriminalized in Canada since 1988, but a weird quirk of the law—combined with strong opposition from anti-abortion groups—made them unavailable in PEI, the country's smallest province.
Between 1968 and 1988, abortions were only available in Canada with the permission of a Therapeutic Abortion Committee. In 1986, PEI's Therapeutic Abortion Committee was disbanded following protests by anti-abortion groups. For the next nearly 30 years, government officials there agreed to pay for abortions in Moncton or Halifax, but declined to provide them on the island itself. The costs of travel were, naturally, not publicly funded, meaning that the burden of the restrictions fell on poor people, as it always does.
All that changed today thanks to the work of the Abortion Access Now PEI, which formed in 2011. Earlier this year, they warned the PEI government that they planned to sue on the grounds that the province's policies were unconstitutional.
On Thursday, PEI officials announced they were moving to make surgical abortions available, rather than fight the legal challenge. Health officials have been directed to begin planning a reproductive healthcare center that provides abortions.
G/O Media may get a commission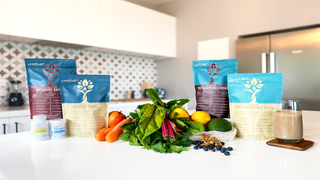 Prime Minister Justin Trudeau, your Woke Bae (Canadian Division), is naturally delighted:
Canadian anti-abortion groups, meanwhile, are darkly warning that this is the beginning of the end or something, but their opinions are both predictable and frankly not that interesting. Congrats, Prince Edward Islanders!
---
Abortion rights protesters outside the New Brunswick legislature on April 17, 2014. Screenshot via CTV