Writer Viv Groskop field-tested some feminist books on her two little kids, and found that the answer to the question, "Can you radicalise young children in a few easy reads?" is, unsurprisingly, no.
Groskop explains that she's dissatisfied with her kids' current bedtime-story fare, and wants something that will teach them feminist gender roles. She writes,
We often read Captain Pugwash and Asterix – but there are no girls in those stories. I was happy with Babar until Celeste became pregnant with triplets and never came out of the nursery again. In Peepo the mother is always ironing. Of course, there are some successes for both boys and girls. Ludwig Bemelmans' Madeline is a wonderful tale of convent girl derring-do, with lots of boy characters, too. Julia Donaldson's books (The Gruffalo, The Smartest Giant in Town) are great fun, but not exactly politically inspiring. I wanted to find something feminist, subversive. The Female Eunuch for five-year-olds.
But while teaching little kids about gender equality is a worthwhile goal, some of the books Groskop tries don't sound very fun. Here's her precis of Girls Are Not Chicks, by Jacinta Bunnell and Julie Novak:
Some of the pictures and captions in this colouring book are funny. A woman riding a tractor: "Who says girls don't like to play in the dirt?" Two ballerinas dancing: "No one wants to fight the patriarchy alone. Make friends." But I'm not sure whether the messages are really for the amusement of children, or adults. One caption reads: "When she stopped chasing the dangling carrot of conventional femininity, she was finally able to savour being a woman." Try explaining that to a three-year-old.
G/O Media may get a commission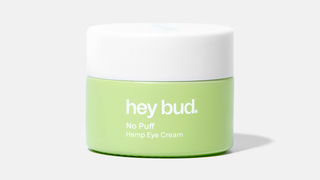 15% off
Hey Bud - No Puff Hemp Eye Cream
Little kids aren't really known for their love of abstract concepts. What they are known for: resisting well-intentioned parental indoctrination of all kinds. Groskop's son had this to say about Pippi Longstocking, one of his mother's more inspired choices:
It was rubbish. It's stupid. I like Mr Nilsson [Pippi's pet monkey] and the father who was washed overboard and the mother who is up in heaven. Actually, no, it's not rubbish. It's really funny.
And on The Pirate Girl, by Cornelia Funke:
It's the best story in the whole world. Write this: I really like boats.
The problem with using fiction to teach political ideas to kids is that where you see feminism, they may see boats. And books that are specifically designed to teach kids something are often kind of lame. A better approach might be to offer kids exciting books with cool heroines, and let them learn from these that girls can be awesome. Groskop was on the right track with Pippi and Madeline. Other good ideas:
— Beverly Cleary's Ramona Quimby books
— Matilda, by Roald Dahl (also suggested to Groskop by feminist author Natasha Walter)
— David Adler's Cam Jansen mysteries
— Alice in Wonderland
— Anne of Green Gables
— Harriet the Spy
— Kay Thompson's Eloise books
— for slightly older readers, A Wrinkle in Time (although I was sad, in later L'Engle books, when Meg decided not to pursue a career because she felt she couldn't compete with her mom)
Raise kids on a diet of the above, and they'll be reading The Female Eunuch in no time. Or, you know, not. But at least you won't have to read aloud the phrase "the dangling carrot of conventional femininity," which is probably a reward in itself.
Image via Mulatto Diaries.
Feminist Books For Five-Year-Olds [Guardian]