Sure, it looks good on Kate, but her TopShop Fall line involves, I'll just say it, a culotte jumpsuit. And she models it all with crazy-cat-lady tights. And no pants.
For that "Butterfield Crack" look: "a chocolate brown faux fur coat" (£120), alley-sex stockings!



See, this is good because after the feral cat claws up your tights, you won't be able to detect his hair on your sweater. For the working cat-lady.



G/O Media may get a commission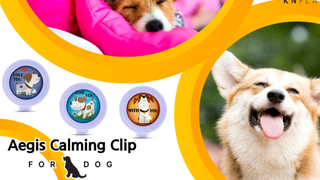 20% off
Aegis Calming Clip for Dogs
Warning: if you are over 5'6" this will be what we like to call a "top." If you are not a model, this will be what we like to call "unflattering."



It's like a social experiment: can Kate Moss make people buy anything? What about a gaucho pants jumpsuit?



So. We know tights are not pants. But. Is a shirt of Norma Desmond's a dress?



This is really pretty. But in the case of Kate Moss, seeing a model in the clothes kind of has the opposite intended effect for me, because I have no idea what the clothes will look like on a real woman and am 300% sure that she could make a sack - or a gaucho jumpsuit - look cool.



It must be said: Kate Moss has forgotten her pants. That, or she accidentally ended up in Curly Sue's wardrobe.



Oh yeah, in case the writhing on the ground like a mid-century sex-kitten didn't give you the idea, the ravaged tights imply "uninhibited."
[Images via Daily Mail]