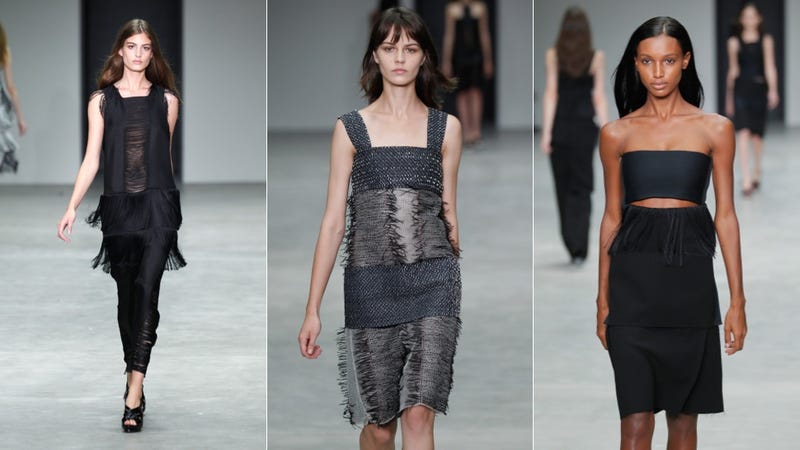 Calvin Klein moves (slightly) away from minimalism with splashes of color, swinging fringe, and every texture under the sun. (Including, yes, burlap.)
Also, it's important to note that there were five black models in the show:
Five models is a significant number in a collection that in recent seasons has included only one or no black models, the most prominent example in New York of a general trend of whitewashing the runways.

The recent campaign for diversity has resulted in changes this season. They are small changes, and they are only a start. Many people watching online, for example, noticed there were no Asian models at the show.