You have to feel bad for Katy Perry. All she wanted to do was create generic pop musical about a magical land where ladies sport Daisy Dukes and shoot whipped cream out of their boobs, but now she's getting flak for promoting a soon-to-be illegal practice. Though she lists "sun-kissed skin" as one of the main attributes of California girls, as of January 1, girls in the state won't be able to pursue the look using an artificial method that promotes skin cancer.
Yesterday Governor Jerry Brown announced that he's signed a law that bans children under 18 from using tanning beds, according to the Associated Press. In California It's already illegal for a child under the age of 14 to use the beds (don't even try to pop your baby in just to get a base). Teens ages 15 to 17 are allowed to go tanning with a parent's permission, but the new age limit will be the highest in the country. New York, Ohio, and Rhode Island are considering making new age limits similar to California's, so the new law may inspire more states to ban minors from tanning beds.
The American Academy of Pediatrics has already said it would support the FDA banning everyone under 18 from using the beds, and new research published last week underlines the health risks involved. A study in the Journal of Investigative Dermatology found that UVA1 rays, the type used in tanning beds, penetrate down to deeper layers of the skin that are most vulnerable to the skin changes linked to cancer. "Indoor tanning is like smoking for your skin," said Dr. Doris Day, a dermatologist at Lenox Hill Hospital in New York. "It's the single worst thing you can do in terms of skin cancer and premature aging."
Of course, warning teens that tanning is just as bad as that other unhealthy thing they think is cool is unlikely to stop them. Experts say tanning is particularly popular in California, and in L.A. county salons outnumber Starbucks or McDonald's location. Christina Clarke, of the Cancer Prevention Institute of California, explains:
"Girls in affluent California communities especially are surrounded by the message that being tanned all year round is cool ... Pop music star Katy Perry is even singing about it."
G/O Media may get a commission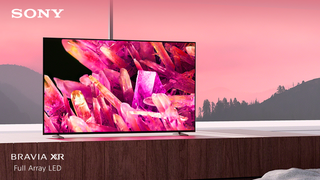 $400 off
Sony 55 Inch 4K Ultra HD TV X90K Series
State Sen. Ted Lieu, who wrote the legislation, points out that a recent study from the Stanford Cancer Institute found girls and young women from wealthier areas also have higher melanoma rates, and it seems it's no coincidence. Though there's nothing preventing young women from "laying out," health officials are hoping that raising the age limit, along with more education campaigns about baking yourself the natural way, will start to reduce the skin cancer rate among young women.
California Becomes First State To Ban Children Under 18 From Using Tanning Beds [AP]
Tanning Beds May Be Even Riskier Than Thought [USA Today]