Burberry designer Christopher Bailey — a working-class Yorkshire lad — is profiled at length by the New Yorker's Lauren Collins. Bailey is notable not only for overseeing a house that was until recently considered moribund, but for being unusually nice.
Collins is ready with examples:
"Do you want me to hold something?" he will inquire. "Are you cold?" "Would you like a biscuit?" Adrian Hallewell, a chauffeur in Yorkshire, who has known Bailey since he was a boy, told me, "He keeps a low profile, does he, Christopher."
It's interesting that Burberry chose Bailey — whose father was a carpenter, and whose mother worked as a window-dresser at Marks & Spencer — as its new creative director in 2001, at a time when the venerable English house was trying, artfully and carefully, to distance itself from the appropriation of its brand by a distinctly lower-class kind of customer.
In order to revive Burberry from a beside-the-point position as a legacy brand, then-C.E.O. Rose Marie Bravo made Burberry and its distinctive beige-and-red check ubiquitous — but the paradox of an upscale-but-instantly-recognizable brand is that if it becomes too popular, or suffers from the wrong kind of exposure, the hard-won "upscale" image can evaporate. (Louis Vuitton waged a long-term fight to win back its identification with exclusivity by ending department store sales in favor of only own-store retail in the 1980s, but some would argue that the company's famous monogram — or imitations of it — metastasized to a brand-harming extent during the recent economic boom.)
G/O Media may get a commission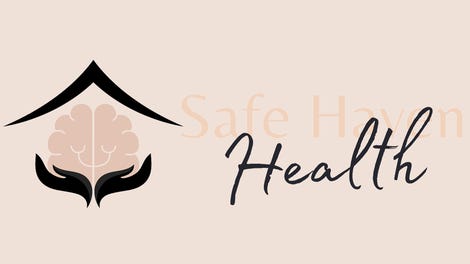 Addiction counseling
Safe Haven Health
In England, Burberry had gone from outfitting royalty, military top brass, and explorers to being worn by reality television personalities and second-rate soap opera stars making their first public appearances following septum-repair surgeries. (That would be Danniella Westbrook, of EastEnders, pictured above in 2002 with her daughter.) It used to count Roald Amundsen, Robert Scott, and Sir Ernest Shackleton as customers; by 2002, it had Jade Goody and a contingent of xenophobic soccer hooligans who were particularly fond of a $90 plaid hat.
Burberry stopped making the hat. It also began to devote much of its energies to policing its brand — no more pet products "in the famous Burberry design," or "Chavalier" Vauxhall Chevaliers with customized Burberry paint jobs. (Incidentally, virtually every tacky-Burberry example Collins offers up, including the "Chavalier," Westbrook, and a photo of a woman with Burberry-check acrylic nails, was highlighted in a thoughtful post about the history of the brand and its increasing identification with "chav" and football culture on the blog Finally Woken last November.) After new C.E.O. Angela Ahrendts took over in 2006, she discontinued many licenses and product lines she felt did not represent that brand well, or distracted from its core luxury image: "Burberry used to do little bottles of whiskey," said Bailey, "We're not experts on whiskey, so why the hell would we do whiskey?" Burberry Prorsum, the high-end line founded under Bravo's watch, is now the company's moody torch-bearer. But Bailey, who is understandably sensitive to any accusation of classism in the company's repositioning, especially in the class-fraught British context, is hesitant to cast the change in terms of sidelining "undesirable" customers. "I think that probably a lot of it was counterfeit," says Bailey, of the various Burberry-ish clothing items the paparazzi snapped in the early 2000s. In fact, the designer counts spotting one of his authentic designs in "a kind of skanky pub" as a highlight of his career, so far:
Few things please Bailey more than encountering his work in the nooks and crannies of the British experience — a trenchcoat draped over a Westminster politician's arm, lining out; a checked scarf, worn as a hijab, in the immigration queue at Gatwick. A small triumph of his career was spotting a checked purse that he had designed tucked under a table at a bar in Yorkshire. "It was this kind of skanky pub, and all of a sudden I was like, 'It's actually amazing that this little baby thing that I work on with my gang goes out into the world and then finds its way back to my home town,' " he said. "You want to know the story behind it."
Before coming to Burberry, Bailey worked at Donna Karan, and for another great recent fashion revival case, Gucci under Tom Ford. Although he didn't take much from Ford's sexy Cosmo-cover-line aesthetic, Bailey undoubtedly experienced an object lesson in how to design a venerable house away from the brink of irrelevancy.
Like almost every luxury company known to man, Burberry is facing hard times right now because of the economic crisis; since last fall, the company has laid off employees, closed factories, and still saw a 2008 loss of $8 million. (Perhaps partly because, as Collins notes, the company moved into expensive new purpose-built headquarters in London last November.) Nonetheless, Burberry has fared well enough since listing on the London Stock Exchange in 2004. Today, the company made the news when it was forecast to crack the FTSE 100 by the end of this week. With the news that Jaeger-reviver Harold Tillman is buying the fusty, bankrupt British classic outerwear label Aquascutum — with plans for a grand shake-up in place, according to British Vogue — it's clear that there are plenty of others seeking to meet the same challenges Burberry faced so recently.
Check Mate: Burberry's Working-Class Hero [New Yorker]
Harold Tillman Acquires Acquascutum [Vogue UK]
Burberry To Check In To FTSE 100 [FT]
Thinking About Buying Burberry? [Finally Woken]