It was 43 degrees and spewing rain in New York on Sunday, but somehow even the shittiest May weather in recent memory can't deter the most determined of BTS fans, a number of whom have camped out in Central Park to see the band play for free this week. I gave up on eating at a pizza place last week because there was a one-hour wait and it was a little windy out, but I guess that's why I don't get the good spots at free concerts, or the good pizza.
According to Page Six, about two dozen BTS fans have been camping out in the park in hopes of catching Jin, Suga, J-Hope, & co. for a free Central Park Summerstage show on, uh, Wednesday, which seems pretty far away. It's going to rain at least once before Wednesday. This seems... slightly misguided, but a fan's gotta do what a fan's gotta do, I guess.
Page Six says the prospective concertgoers pitched tents and have been camping out in shifts. There've been a few snafus so far:
"We had our tents set up last night, and we put our shoes beneath the tent because we thought they were going to stay dry. That turned out not to be the case," said soggy NYU freshman Nicole Lyons, 18, as she stood barefoot on one tarp. "This is the only pretty bad day so far."
It does not look great:
G/O Media may get a commission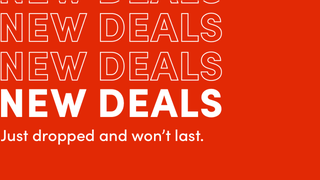 Up to 70% off
Wayfair - Cyber Week Deals
According to PIX 11 News, some of the fans have been camping out since late last week. Lyons told the outlet this is all an effort to show the band the extent of their fandom. "This is like the least we could do to show them 'we appreciate all you're doing for us, we appreciate what you're doing in terms of the direction of your music,'" she said.
Not sure that camping out in the rain for a week qualifies as "the least we could do"—can't help but think that, like, one positive tweet would cover that ground. Perhaps the BTS crew could pull these stalwart troopers onstage as a show of their appreciation for the appreciation? Or put on an impromptu pre-concert show for the tent-dwellers? Or at least give out some hand-warmers? Just throwing out some ideas.