Hey, kids! Know what today is? Wednesday! Another Midweek Madness is upon us. Like a monkey grooming another monkey, we carefully comb through In Touch, Star, OK!, Life & Style and Us Weekly, pick out the celebrity dirt and present it to you — with the help of Intern Maria — in all of its tawdry glory. This week, Britney's babies are in danger — again! After the jump, get the filthy details you know you want.
Star

Cover story: 'Britney Tells Her Kids: You Were Both Mistakes!'(Pages 42-47.) Kevin Federline's attorney claims to have sworn affidavits from three former employees — a nanny and two bodyguards — that make Britney Spears seem like a terrible mother. She once yelled "you were both mistakes!" at the kids, in addition to letting them drink soda and coffee with cream and sugar; she runs around half-naked in front of the boys with the men she has over; she doesn't know how to brush Sean's teeth, and tried to whiten them with Crest WhiteStrips. Sources say Lynne Spears will be subpoenaed next. We really really really hope the hearings will be televised!!!

'Pals Warn Jess: Dump The Chump!' (Page 13.) Jessica Biel's friends think Justin Timberlake is a bad boyfriend because he's arrogant and gloomy. Are her friends stupid? Dick in a Box!!!

'Eva & Tony: Fighting Already! '(Pages 32-33.) Newlyweds Tony Parker and Eva Longoria went to dinner, where "there were no smiles and no laughs," says an eyewitness. Intern Maria says: "Would you smile if you were married to Eva Longoria?"

'Angelina: Wasting Away' (pages 36-39). Star claims Angelina Jolie weighs 95 lbs., down from 115 — we honestly think the "skinny" pic they're using has weird lighting.

'While Pink's Away... Cheating Hart's At Play!' (Page 41.) Carey Hart was seen making out with a blonde in a trendy nightspot. This makes us sad because Pink and Carey are one of the only no-drama Hollywood couples. Or at least, they were.

'Katie Holmes: The New Wonder Woman?' (Pages 48-49.) She's in discussions for the part of Wonder Woman, but if there is any justice in this world, she will not get the role.
Grade: B
In Touch

Cover story: 'Angelina Turns To Her Ex' (pages 36-39). Basically Angelina had dinner with her ex-husband, Johnny Lee Miller, and In Touch claims that Brad is realizing he will never come first in Angie's life. There's even a quote from an insider: "Her top priority will always be her kids. Next is her brother, James Haven, and then comes Brad." We call bullshit on this whole non-story!

'Jessica Opens Up On Her New Life' (pages 40-43). There's nothing interesting here except for the fact that Jessica Simpson claims to have either fractured or broken her nose while shooting a scene for her new movie... Look for her new nose to debut very soon!

'Posh's $5 million Credit Card' (page 51). Mrs. Victoria Beckham now holds an exclusive Chairman's Circle card from Neiman Marcus with a $5 million limit. We're weeping inside due to jealousy.

'Lindsay Seeks Psychological Help' (pages 56-57). Someone has fabricated a dramatic story that begins, Dressed in white and seated in the lotus position, Lindsay Lohan closed her eyes and took a deep breath. Wow, it's almost like being there! Anyways, in rehab she is embracing therapy and opening up about her drug use and family issues. Uh, isn't that what everyone does in rehab? And doesn't this girl love talking about herself already? How is this news?

'Nicole: I Love Every Minute Of Being Pregnant' (pages 24-25). Nicole Richie is madly in love and she and Joel Madden have been happier. Yawn.

'Heidi And Lauren's Red Carpet Showdown' (pages 26-27) Spencer Pratt claims he and girlfriend Heidi Montag were invited to the Hills premiere party, but didn't want to go. They just walked the red carpet, then left. "No real celebs would go to a party that Lauren was throwing, so we didn't go," Spencer says. The dude really is a soundbite machine.
G/O Media may get a commission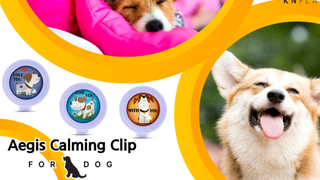 20% off
Aegis Calming Clip for Dogs
Grade: D
OK!

Cover story: 'Britney's Wild Girls' Night Out' (pages 44-47). OK! is going with the Britney's-a-lesbian angle. Porn star Jenna Jamison claims that Britney Spears hit on her. Adult movie actress Tera Partick says, "She's probably made out with at least 15 different girls that I can think of." OK! tries to debunk last week's Us cover story, insinuating that Britney and Shannon Funk are getting it on. A close friend says, "That boy who claims he went back to hang out with Britney and hook up with her? No, that's not what happened. Instead of hooking up with him, [Shannon] ended up back in Brit's room and bed."

'The Woman Behind The Mogul' (pagez 36-38). Although Tyra Banks is very successful, she's very insecure and motivated by a troubled past. She's also unlucky in love. Awww!

'It's Time For Me To Take Control' (pages 58-61). Kimora Lee Simmons grants OK! an interview and gets snippy! When asked about her divorce, KLS says, "We're not divorced. Who knows what it is, honey. I don't know."

'Brad's Surprise For Angie and The Kids' (pages 50-53). Brad and Angie went on a date following a fun day with the kids. Unlike some of the other tabs, no talk of her skinny frame or trouble in paradise. Maybe OK! Is hoping that positive coverage will lead to a photo shoot or interview?

'Big Tipper$' (pages 62-63) Which stars are kind to service industry peeps? Drew Carey reportedly gave a bartender a $100 bill every time he ordered a beer. Wait, was this fake money from the set of The Price is Right? Also good tippers: Bill Murray and Tyra Banks.
Grade: C+
Life & Style

Cover story: 'Kevin says: Brit's Losing The Babies!' (Pages 30-33.) Same old stuff: Kevin Federline is fighting for primary custody, Britney parties too much, etc. There is a sidebar that says: 'Kevin's Case Is Looking Stronger Every Day'.

'Brangelina Take Chicago!' (Pages 12-13.) More on how Brad and Angelina are happy and normal — they took the kids McDonald's and Borders Books. Hmm, why doesn't In Touch take this approach?

'Nicole's Baby Weigh Crisis!' (Pages 34-35.) She's having trouble adjusting to her weight gain, says L&S — even though In Touch tells a different story!

'The Truth About LC's Sex Tape' (pages 36-37). Spencer Pratt says, "It's sad that she destroyed the sex tape, because it would have made her real famous!" Seriously, this guy is an evil genius. He just doesn't quit.

'The Battle Of The Beach Bodies' (pages 50-55). Here's something interesting: Readers voted for Lauren Conrad's bikini body over Heidi Montag's — maybe those implants weren't such a good idea after all, Heidi!
Grade: D-
Us Weekly

Cover story: 'The Nanny Diaries' (pages 56-61). More damaging Britney accusations: She strips down in front of the staff and whomever; when she hires caretakers, instead of concentrating on experience and training, says a source, "she just cares about whether you're young and fun and like to drink and party." Also: "She hires people to be her friends."

'The Hills Feud Gets Worse' (page 9). Unlike In Touch, this says that Heidi and Spencer were banned from the Hills party. MTV has ordered them to stop doing press. But where will we get our evil soundbites from???

'Brad And Angelina: What Breakup?' (Pages 62-65.) Us Weekly loves to make In Touch look bad. And this is their favorite way: Showing pictures of the Brangelina Brood having fun.

'Hollywood Summer Clearance These Things Must Go!" (Pages 76-79.) Us lists some of the things they're completely sick of: Paris and her pets; Matthew McConaughey's outdoor workouts; wannabe strippers like Britney and Lindsay. Funny! Except, boo! Summer's almost over.
Grade: B-