As the recession marches on, a number of news outlets have begun to examine the data surrounding issues of gender. Their conclusion? Women, more than ever, are becoming major players in the workforce. But what does this actually mean?
The change started gradually. After all, the last decade has been all about prosperity-related excess. The remaining dreariness of the recession-tinged early 90s was drowned out by the sparkly pop saturated landscape where the women were doing it for themselves. At first, women were still adjusting to our increased financial power. We had little money, but it was still easier if we had someone else footing the bill - or at least paying back what they owed.
Then came the early 00s, with women expecting to be high earners. "The Opt-Out Revolution" was published in 2003, chronicling the lives of women who had so much money, they had started to turn away from the workforce. While most of us weren't in that position, times were still good enough to start declaring financial independence from that guy (or special lady, for the lezebels in the house) we asked to pay the bills in the first place.
G/O Media may get a commission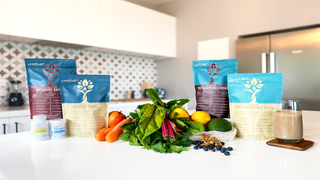 Then came Recession 2.0, launching an all out assault on our jobs and lines of credit. Unemployment began to hit record highs, with many states hovering close to the 10% unemployment mark. In the midst of this chaos, some interesting statistics began to emerge, around wages and compensation:
Data from the Bureau of Labor Statistics show that the wages of the median woman — at the statistical middle — rose 3.2 percent when adjusted for inflation, while the wages of the median man rose only 2 percent, The Wall Street Journal reported Saturday.
The Journal noted that the typical full-time female worker earned $657 a week in the third quarter, while the typical man earned $812 a week. However, men are still more likely to be unemployed — the BLS data showed that male jobless rate is 11 percent while for women it was 8.4 percent.

"This is a situation where everyone's losing but men are losing more, and that's not really a victory for women," Heidi Shierholz of the Economic Policy Institute told the newspaper.
However, the "everyone's losing" idea is a bit misleading. One, since women's salaries are historically lower than men's salaries, our small net gains aren't much to celebrate. Two, income disparities follow both racial and gender lines, and having those breakdowns paint a more dramatic picture of what is being lost and gained:
Asian men fared worse than other men, but the median weekly wage for Asian men and women was $877 in the third quarter — higher than any other ethnic group. Whites were next at $753, then blacks at $607 and Hispanics at $527. The median pay of Asian men declined 4.1% between the third quarter of 2007, just before the recession began, and the third quarter of 2009. The typical black man saw his wages fall 2.8%.

The recession began in December 2007 and most economists believe it ended this past summer. Women's wages have long lagged behind men's, but minority women did much better than their male counterparts during the recession.

Over the past two years, the wages of the typical black male full-time worker fell, but wages rose 7.3% for black women. Among Hispanics, the median male wage rose 0.4% over the past two years, but the median female wage rose 5.5%.

Wages of white and Asian women didn't rise as much as those of other women; the median increased 2.4% and 1.8%, respectively, over the past two years. White males were slightly better off: Their wages rose 2.8%. It was the only ethnic group in which men's wages rose more during the recession than women's; white women's wages rose 2.4%.
And, once again, an increase is beneficial, but starts to feel futile when one looks at the starting points.
Still, the revelation that many women have assumed the role of breadwinner, or are out-earning their male counterparts, has resulted in a lot of speculation about the impacts of economic realities on gender roles. Much of the focus has resulted in looking at how women and men are coping to major lifestyle changes:
Beth Klingensmith, who lives in Colorado Springs, Colo., said it was hard enough to have to alter their financial plans after her husband lost her job. Now she worries about losing her own job because of the nation's economic woes. Already, she's been asked to take some furlough days as the state copes with budget constraints.

"We're doing OK, but there's absolutely no safety net,'" she said. "If something happens to my job, I cannot imagine."

Her husband, Jim, 49, is hopeful that his custom-made golf club business will take off soon, allowing him to contribute more toward the couple's bills. He said that in many ways he likes his new career more than the physically taxing work of running a printing press, but he admits he's struggled somewhat with the changed circumstances.

"We're Christians, so for me to not be the breadwinner … it's not the easiest thing," he said.
With all the upheaval with the recession and with housing, is it any wonder that people are spending their days applying for jobs, managing budgets, and nursing wounded egos?
The Opt-Out Revolution [NY Times]
State Unemployment Keeps Rising; Three Hit Record Highs [CNBC]
Women's wages rising faster than men's [UPI]
Women's Wages Outpaced Men's During Recession [WSJ]
The Wage Gap, by Gender and Race [Infoplease]
Rising number of women earn more than mates [MSNBC]