There is a time in every person's life when their dreams come crashing to the ground, shattering into tiny shards that can never be put back together, not even with bitter tears. For you, that day is today: The woman with three breasts is a fraud. Her mythical breasts a disgusting hoax.
TMZ (which will literally be winning a Pulitzer for their reporting on this) has discovered that Jasmine Tridevil (what could we have expected from a last name that has the word evil in it?) has been using a three-breasted prosthesis all this time. ALL THIS TIME. In fact, they were stolen at some point. There's all your questions answered.
According to TMZ, what's really undone Tridevil's story is the fact that she's reported her prosthesis (worth $5,000) stolen after a luggage theft left her 55378008.*
From TMZ:
But we got a document from the Tampa International Airport Police Dept. describing a baggage theft. According to the doc ... someone stole a bunch of luggage off an American Airlines conveyor belt, including a black nylon roller bag.
Cops caught the thieves after IDing them with surveillance video. The black bag belonged to Tridevel, but before she got it back it was inventoried by police as part of the case against the crooks.
G/O Media may get a commission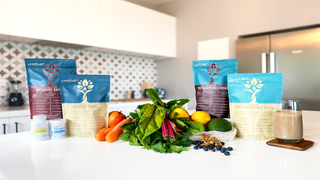 It always comes down to the TSA Tampa International Airport Police Dept., doesn't it?
Good luck with that reality show, Jasmine Tridevil! You're going to need it. Hope those "fake as hell" breasts were worth it.
*Put this in your phone's calculator and turn it upside down.
Images via Facebook