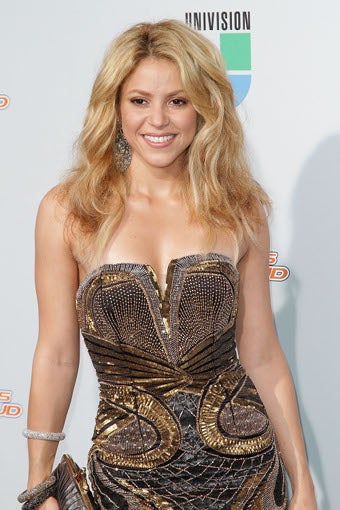 Here's one way to describe the Univision Premios Juventud Awards at Miami's BankUnited Center: awesome. Here's another: Shakira was in a plunging sparkle mini...and was among the most demure getups there.
If the evening had a theme, it'd have to be not-so-virginal white. Exhibit A: TV personality Karla Martinez and her Medieval shoes.



B? TV personality Elizabeth Lopez's mangy milkmaid.



Disney alum Selena Gomez actually plays it straight, looks chic and cool.



NB: Alejandra Espinoza is wearing a romper.



Irma Martinez goes 60s-futuristic.



Musician Ivy Queen looks pissed off that we can see so much of her breasts. Hey, we don't like it either.



Shakira: restrained, in a Byzantine sort of way.



Remember when Wlmer Valderrama dated, like, everyone? Even though he always had this smug, knowing thing going?



We could debate for hours what's most disturbing about this image.
[Images via Getty]