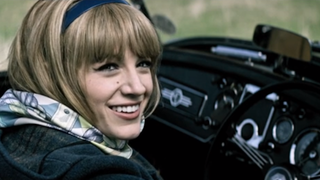 The first trailer for The Age of Adaline, the film that finally explores what would happen if Blake Lively stayed young and beautiful FOREVER, has arrived, bringing with it Ellen Burstyn, Harrison Ford and HOTTIE WITH A BODY Michael Huisman.
The Age of Adaline is the story of a woman who becomes immortal after a magical car accident. Thanks to her ageless condition, she has avoided most meaningful relationships and lives a relatively lonely life until meeting a guy named Alice (his name is probably "Alex," but it really sounds like "Alice" in the trailer) who takes her breath away.
"How is this possible? All these years you've lived, you never had a life," asks Harrison Ford.
Um, who cares? IT'S LIAM FROM NASHVILLE.