Last month, so-close-but-so-far almost-Kardashian Blac Chyna posted and then deleted an unmarked advertisement for a "student loan forgiveness" plan that was quickly and roundly revealed as a predatory scam. But less than three weeks later, she's back to pushing the scam again on her more than 10 million Instagram followers. FitTea might not do a damn thing, but at least it's not stealing your money.

In the post, uploaded Wednesday afternoon, the performer urged her followers to "Get rid of your student loans now!! Before he's out of office and it's too late. I need all my followers with over 10k in student debt to CALL 1-855-578-3444 and qualify in less than 5 mins 💕😘😘😘 HURRY!!"
The number directs to the Student Relief Center, not "Obama's Student Loan Forgiveness," which is not a real thing. Unsurprisingly as BuzzFeed pointed out last month, the Student Relief Center is actually a scam company that charges victims saddled with student loans thousands of dollars to do what they could just do for free—switch their repayment plans to an income-based percentage.
I gave them a call anyway, because life is short and frankly, I'm a bit bored.
"Thank you for calling for assistance with your student loans," a perky answering machine asks. It then asks if you are currently a student and if your loans are federal or private.
G/O Media may get a commission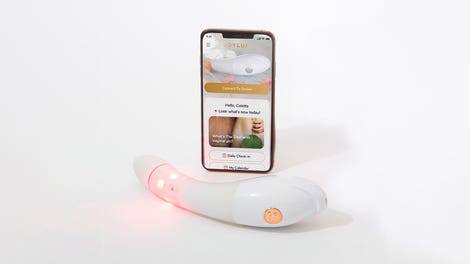 $50 Off
Joylux vFit Gold Device
A man I reached by randomly selecting options promised me that regardless of the amount of my loans, the total fee would be no more than a one-time payment of $795, though as BuzzFeed reports, the plans last month charged fees closer to $2,200, again, to do what any Joe Schmo could do for free.
The feetails, if you will, via BuzzFeed:
But what they didn't say, until further prodding, was that much of that money would go to the middleman, not loan repayments. Baked into the Student Relief Center's plan were well over $2,200 in fees paid to the company, including a charge of $49.99 a month for 36 months, long after any paperwork had been filed with the government.
"Why should I do it through you instead of just switching to an income-based repayment plan myself?" I asked. The man assured me I would be taken advantage of if I did.

"There's programs out there, if you do it through the loan company, that will put you on the most expensive income-driven payment plan, whereas through us we're going to make sure we get you on the least expensive one," he said.
Somehow, I feel like this is the same thing Kris Jenner told the owner of this company before they made the deal with Blac Chyna.