It's simultaneously depressing and fun that a YouTube search for "my birkin" yields a subculture: pages upon pages of posted videos from psyched consumers (some regular fashion video bloggers, some in areas of the country that don't have accessible Hermès stores) displaying their goods. A number of the videos don't even contain any dialogue, only a silent, proud unwrapping/showcasing process. One woman wears white cloth gloves.
The Hermès Birkin, named for Swinging London It-Girl Jane Birkin, is a celebrity bag notoriously elusive to obtain by Muggles; obstacles include a high price tag ($9,000 to $150,00 in-store) and, until April of 2010, a wait-list of at least 6 years. It was arguably introduced to pop culture by a Sex & The City episode in which Samantha uses client Lucy Liu's name to get to the top of the wait-list. It's also been mentioned on Gilmore Girls, Will & Grace, the 90210 reboot, a novel by Lauren Weisberger, music videos, Jay-Z lyrics, and so on.
Hermès doesn't sell Birkins online or via phone, making it that much difficult for customers who don't live in major cities, and as it turns out, for the last two years flash-sale sites like Gilt, Rue La La, Amazon's MyHabit and other online stores have been swagging the shit out of Birkins and their high demand. These outlets have been selling the coveted bags secondhand, often with an insanely high markup: up to $56,000 on each of the sites, particularly the rarer styles. (Secondhand resellers approached include Madison Avenue Couture, who was unwilling to detail the specifics of their transaction with Gilt and the like.) One of the medium (35 cm) styles, sold in-store for $8,800, was sold for $11,000 on MyHabit. On Gilt, 35 cm go for $13,500 and 40 cm for $15,500. Ironically, especially considering their $140 scarves, Hermès actually clocks in at the discounted version.
As Tina Craig, founder and editor-in-chief of Bag Snob, puts it:
"I know women who have paid $100,000 online for a crocodile bag. The market can take these prices. But I wouldn't pay them. I don't think that it's necessary to pay that premium," she says. "To me, that's the ultimate fashion victim."
G/O Media may get a commission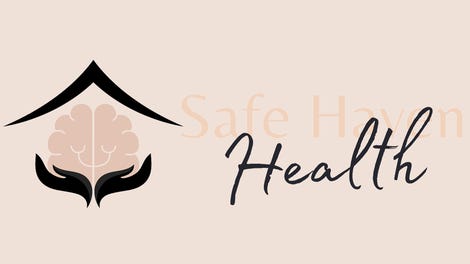 Addiction counseling
Safe Haven Health
At the end of the day, critics posit that it's not about the profit margin but the status. To be frank, Birkins represent cachet. Because they're deemed the sort of quality enterprise that even carries these bags, women trust them (I've bought a dress on Gilt in my day). But it really makes you wonder how many of these video bloggers excitedly "my birkin"-ing got royally screwed.
How Secondhand Birkin Bags Sell For $56,000 On The Internet [Buzzfeed]