Stop me, oh ho ho stop me, stop me if you think that you've heard this one before: Morrissey is being a nasty jerk. Following the tragic suicide of nurse Jacintha Saldanha, the morose singer has a lot of cruel things to say, but not about the Australian radio DJs who pranked the hospital. Moz is pissed at the Duchess.
"Even with the recent story about the nurse killing herself in King Edward VII's Hospital, there's no blame placed at Kate Middleton, who was at the hospital, for as far as I can see, no reason," Morrisey told New Zealand's 3 News Tuesday. " She feels no shame about the death of this woman, she's saying nothing about the death of this poor woman. The arrogance of the British royals is staggering and why it's allowed to be I really don't know."
This charming man! Believe it or not, he went on:
"It wasn't because of two DJs in Australia that this woman took her own life – it was the pressure around her and we forget about that," Morrissey, who has described the royal family as a dictatorship in the past, rambled in the televised interview. "And the royals are exonerated as always."
Here's the thing: Even if you loathe the monarchy and consider it an awful remnant of colonial pomposity, a scourge of society and a resource leech — Morrissey calls it a "dictatorship" — Kate Middleton is just a girl, who fell in love with a boy, and got knocked up and started vomiting incessantly. It is not her fault.
To be fair, Morrissey does also blame the Queen and her minions, saying: "I'm sure the palace and Clarence House put maximum pressure on this poor nurse — and of course that's kept away from the press. I'm sure the British press hounded this poor woman to her death. That's kept away. I'm sure by next week she'll be forgotten… And that's how British royals work."
G/O Media may get a commission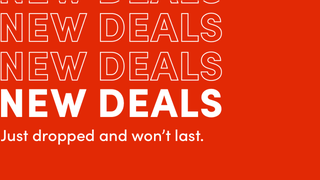 Up to 70% off
Wayfair - Cyber Week Deals
The latest on Saldanha is that she left three suicide notes. "One of the letters, which is the longest, deals with the hospital and is critical in its tone," a source close to the family tells the Daily Mail.
Still, Morrissey is very critical, specifically, of the Duchess:
"Does she have a health condition? Is it anorexia or is it pregnancy? We don't know. What is the health condition?" he said. "Morning sickness, already? So much hoo haw and suddenly bright as a button as soon as this poor woman dies she's out of hospital? It doesn't ring true."
Ugh, heaven knows I'm miserable now. This headline sums things up quite well. Interview here; he starts talking about the monarchy about 3 minutes and fifty-four seconds in.
[NYDN, Radar Online, Daily Mail, 3News New Zealand, Guardian]