Much of the reason behind Big Brother is to psychologically fuck with the houseguests. Well, this weekend, one woman finally flipped out, destroyed her microphone, attempted to destroy a set and accused another contestant of being an "extremist Muslim terrorist."
CBS has released an official statement regarding Chima's departure:
Chima has been evicted by the producers from the Big Brother house for violating the rules. She will not be part of the show's jury. Her eviction will be addressed on an upcoming broadcast of the show.

Thanks,

CBSBig Brother Web Team
LIVE FEED
Thursday, 8/13 8pm - After Jessie's eviction, Chima, Lydia, and Natalie cried like he was dead and essentially eulogized him. Lydia and Natalie decided to go through the clothes that Jessie left behind, and vowed to wear them as some sort of memorial.
Chima ranted on and on about how she wanted to leave the show because she was so upset over the outcome of the "Cootie Taw."
Remember when Chima delivered that big speech about Braden being a racist during the first live eviction of the season? Well, when bitching about Russell, she said the following: "Russell isn't a fucking Catholic, he's some extremist Muslim terrorist."
The contestants were given some crafts to entertain themselves, one of which was origami. Russell made a plane, and in reference to it, Chima said that she was the World Trade Center.
G/O Media may get a commission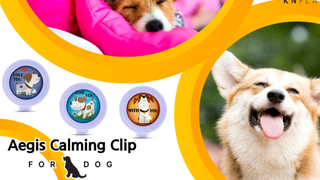 20% off
Aegis Calming Clip for Dogs
Later on, there was a lot of commotion among Russell and Jeff because supposedly Chima and/or Lydia stole some of their possessions and vandalized them.
Friday, 8/14 10pm - This was the night that Chima lost her fucking marbles.
The house guests were given some kind of mini-golf set to practice for an upcoming competition. Natalie rallied her allies and got them outside to practice. Chima came out without her microphone, and she refused to put it on. Then Chima began hammering the golf club on the ramp. Natalie ran and got Chima's mic and handed it to her, and Chima threw it in the hot tub.
After that incident, the live feeds intermittently went in and out of the fish tank, as Chima was screaming stuff about production.
The live feeds came back on for a bit to show Chima throwing fits over the fact that someone (whom she believed to be Russell) ate her Cheetos. She went into the Diary Room and the feeds fish tanked again, this time for hours.
Saturday 8/15 1am - The feeds returned. It's clear that something really big went down, but no one was saying anything, and instead, were in the kitchen silently eating chips and guac.
Finally, Michele noticed that Chima's picture turned black and white, the first mention that the latter was in fact, removed from the house. Russell said that it was "her choice," but he might have just been referring to her actions, and the fact that she refused to follow the rules of the contract that she signed. (She also destroyed a $5,000 body mic. I've heard house guests talking in the past about how if a mic gets destroyed, it comes out of their pockets.)
Later in the day, there was a luxury competition/HoH, in which Jeff won a trip to Hawaii, Kevin won another $5,000, and Jordan won HoH. (Apparently, Chima's departure counted as the eviction for the week, and another HoH competition was held, which supposedly will be passed off as the "live" show on Thursday, even though it was taped.) Lydia "won" the red leotard but refused to wear it.
5pm - Lydia apparently had a beef with Michele. There didn't seem to be a logical reason behind this. She said some horrible things, prompting Michele to yell, "Put on your fucking leotard, you fucking bitch!"
Then all hell broke loose. Lydia dumped out Michele's beer and threw away her food. Lydia seemed completely wasted, but she and Natalie both insisted that she was not drunk, even though she was slurring her words. She repeatedly called Michele a "bi-polar, psycho bitch" and Michele retorted with, "I work in a psychiatry department where I try to help people like you!"
Jeff freaked out and said he had enough. He tried to calm Lydia down, but there was really no talking to her:
(BTW: Natalie constantly picks her nose all the time, even while she's talking to people. She's gross.)
Lydia kept insisting that she wanted to be voted out of the house. Jordan said that she only wants to leave so that she could be alone in the jury house with Jessie.
Jeff continued to talk to Natalie and he said that Chima had issues beyond being in the BB house, and that it was "none of his business." I think he was referring to when she was assaulted.
Sunday, 8/16 - Lydia debuted her pink hair.
Late at night, just before they fell asleep, Natalie asked Lydia how many times Lydia and Jessie hooked up. Lydia said five times. Natalie wanted every gory detail, but Lydia wouldn't give in. Eventually, some information came out that while giving Jessie a hand job, Lydia accidentally got semen on one of Natalie's sweat shirts.
Lydia also said of Jessie, "I'd be so much more of a happy camper if his two fingers fucking worked."