It looks to be official—Beyonce did, in fact, lip-sync the "Star Spangled Banner" to a pre-recorded track at Monday's inauguration. Which is obviously unacceptable, because...because...it deprived the people of America of the chance to hear our national anthem belted into a frigid and acoustic-less void and almost certainly sound like absolute shit (shit we could have been making fun of for months!). Instead, we just had to watch Beyonce sell the fuck out of a heartbreakingly gorgeous track that some chick named Beyonce recorded in a studio with her voice like some kind of a professional singer leering charlatan. THE GALL OF SOME PEOPLE. In other words: I do not care about this.
Although the Grammy winner and her team have remained silent about the "Star Spangled Banner" fracas, a source confirms to Us Weekly that she did, in fact, use a backing track for her performance in front of the U.S. Capitol. "She didn't think there was anything wrong with it," the source explains. "Pavarotti has done it! It was freezing out, and if she messed up just one note, that would have been the story."

(Even Aretha Franklin, who sang live at the 2009 inauguration, defended Beyonce, noting to ABC, "the weather down there was about 46 or 44 degrees and for most singers that is just not good singing weather.")

Continues the source: "Everybody uses these tracks, and the music director advised it. Any big outdoor live performance is almost always with some kind of track."
Like, I was bummed out for a minute when I first heard about the lip-syncing—but that was only because the impossible perfection of that "Star Spangled Banner" made my shiver-cry when I first watched it. You want something to be real in the pomp. So if it had been live, that would have been amazing. But the fact that it wasn't, as a safeguard, and a safeguard that almost certainly wasn't Beyonce's call—I am zero-percent mad about that. "Oh, I wish it had sounded more like shit!" Please. Hush. [Us]
---
Uhhhhh, I guess Teen Mom 2's Jenelle Evans and Courtland Rogers might be getting a divorce after two months of marriage and a miscarriage scare.
"I am getting a divorce, ASAP," she tweeted on Wednesday. "YOU F***ING LEAVE OUT OF TOWN AND I MIGHT BE HAVING A MISCARRIGE?! F**K U, U F***ING PIECE OF S***."

...Evans was not accompanied to the hospital by Rogers. She revealed Wednesday that he had texted her at 6:30 a.m. saying he went out of town and "not to worry." As news of their split spread on Twitter, women reportedly began tweeting the MTV reality star to tell her Rogers had been unfaithful.

On Monday, Rogers hinted at trouble, tweeting: "I think I just lost it all!!!!! I swear to god I am depressed as f*** I need my wife in my arms telling me everything is gonna b okay :(." Adding, "She deserves somebody better!! A guy with a job a house and the perseverance to b anything they wanna be I'm a piece of s*** and I now know!"
G/O Media may get a commission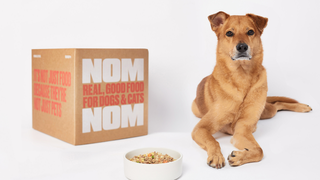 Yikes. Remember when all these teen-feelings used to just happen on small pieces of intricately folded paper, which were then thrown away never to be seen again? It was good to be young then. [HuffPo]
---
In an effort to accurately portray a character tripping on acid, Shia LaBeouf decided to trip on acid and videotape himself. He then sent the videotapes to costar Evan Rachel Wood so she could tell him whether or not he was acidy enough.
"Not like she's the expert on set," LaBeouf explained. "I'm just saying you reach out to friends and you sort of gauge where you're at. So I was sending tapes around. I'd get fifty percents from people, and that starts creeping me out, and I got really nervous. Towards the end, I was like . . ."

"It was spot on," Wood told her costar.

"That's what propels things like that — being nervous that you're not going to get it right or it's not going to be honest," LaBeouf said. "You subject yourself to things and you can't choose your thoughts. You can't choose your feelings. But you can really influence them, and I just try to influence myself as much as possible."
Hollyweird Fun Fact: Shia LaBeouf's entire life has been one long method acting exercise to prepare for his role as a guy who is really super annoying about method acting. [Us]
---