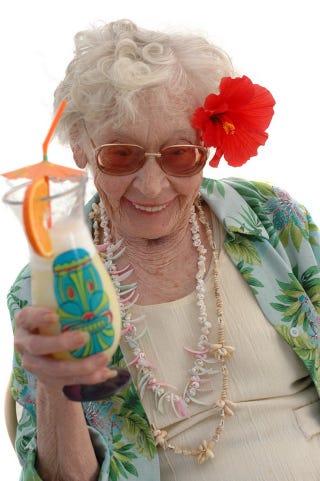 This is not some kind of Team Six "raid the compound" superspy code; it's a real problem.
Apparently gangs of behatted old ladies are wreaking havoc on the pockets of suburban Detroit residents, picking their pockets clean like the sales rack at Talbot's. One official estimates that they've stolen half a million dollars from unsuspecting pedestrians.
Because the gang's members are "not your typical suspect" for this sort of crime (which is code for they're not swarthy looking young men with prematurely serious expressions and baggy pants), they've managed to fly under the radar for over a year.
Only Oprah can stop them now.
'Mad-Hatter' Women May Have Stolen up to $500K Through Pickpocketing Ring [NYDN]