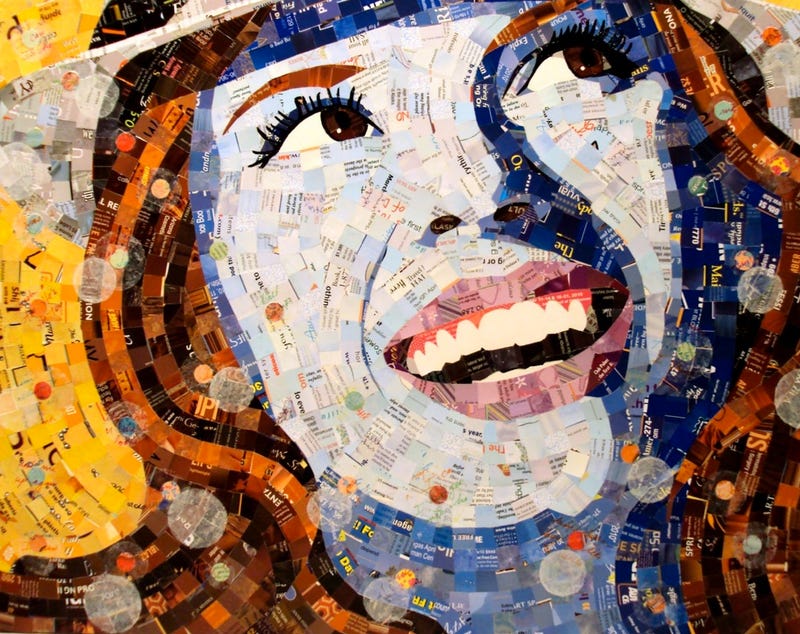 Arizona-based artist Sandhi Schimmel Gold creates a very unique art from the everyday waste delivered to her mailbox. Her "recycled art" is a form of papier collé — a French painting technique defined as a "collage made of only paper glued onto a painting."
She explains more about her craft in her artist statement on her website:
"My work reflects our society's obsession with beauty through advertising - and the endless images that bombard us daily. It is a purposeful intermix of images derived from advertising and thousands of incongruent pieces - images and text - from advertising that arrives through my mailbox. Assembled like a mosaic; the paper tiles create an entirely new image - an eclectic and tactile portrait reworked in my imagination, utilizing materials that would otherwise go to waste."
For a step-by-step description of how the mosaics are created, click here. Sandhi also blogs about the pieces she creates on her personal blog, which is filled with her work, stories, and inspiration for her craft.
[Schimmel Art via Flavorwire]