Jessie Graff is a stunt person who has worked on Supergirl and, conveniently, an actual super woman. On Monday, she made history by becoming the first woman to complete Stage 1 on American Ninja Warrior. If you're not a fan, that might not mean anything to you, but if you watch her dominate the obstacle course it really, really will.
The announcers are super hyped as Graff completes the course, noting every time she does something no woman has ever done on ANW, continually surprised by her incredible tenacity, skill and strength. It may appear arbitrary at times—grab a rope with your legs, hang from a log over a pool—but so are many sports, really, and you can't deny the ability necessary to complete this challenge.
Graff starts to smile when she realizes that she's going to win, while still squirrel jumping from one trapeeze-like contraption to the next. Graff's competed in American Ninja Warrior before. In Season 6, she suffered a knee injury. She told USA Today that the accident changed her training direction and helped her develop the upper body strength she needed. She says:
"My first year doing Ninja Warrior, I didn't really know what it was about. After that, when so many people were like, 'I didn't know women could do that,' I thought, 'Then, we better show you," she says. "The main thing is just testing my limits, seeing how much you can do. Seeing how much you're capable of."
G/O Media may get a commission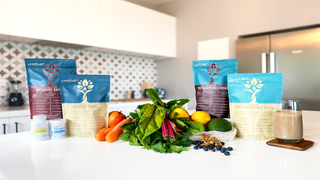 She certainly appears to inspire the audience of celebrating women, at least one of whom is cradling a pig. And then there's this guy:
He makes me laugh every time.